Main content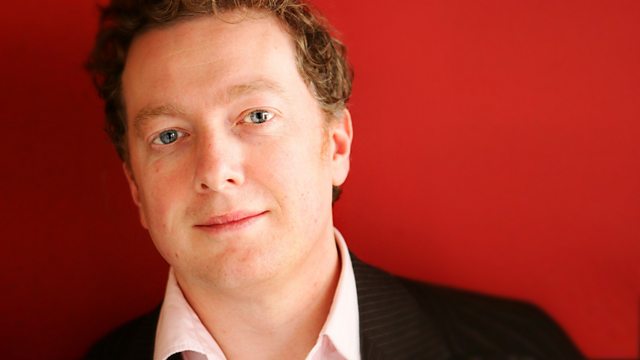 Jude Kelly, Diane Roberts, Nagisa Oshima Obituary
Presented by Matthew Sweet. With Jude Kelly on mapping the 20th century, Barack Obama's inauguration poet and an obituary of Japanese film-maker Nagisa Oshima.
On today's Nightwaves Matthew talks to the Artistic Director of the South Bank Centre, Jude Kelly, about The Rest is Noise, a year-long festival at the Southbank Centre which maps the history of the 20th century through its music. The festival is a partnership between London's south Bank Centre and the BBC, and BBC 4 TV together with Radio 3 will be broadcasting docs and live concerts throughout the year. Matthew will explore, with the cultural historian, Peter Conrad, what looking at the fractured and changing world of the last century through the prism of music can tell us.
We hear an appraisal, by Diane Roberts, of the American poet chosen to read at Barack Obama's inauguration next week. Richard Blanco is a Cuban-American and openly gay: are we supposed to read as much meaning into that appointment as the poem he'll read on the day?
One of this year's New Generation Thinkers Adriana Sinclair discusses rape with the historian Joanna Bourke. According to one survey the poor conviction rates for rape in the UK put victims off reporting the crime. Adriana Sinclair suggests that a closer look at those statistics suggest a different picture and argues that the real problem with rape is society's ambiguity about what it is.
And Ian Christie discusses the life and legacy of the Japanese filmmaker Nagisa Oshima who has died. His most famous films include the In the Realm of the Senses and Merry Christmas, Mr Lawrence.
Chapters
20th Century Music

Matthew talks to the Artistic Director of the South Bank Centre, Jude Kelly & Peter Conrad

Richard Blanco

An appraisal, by Diane Roberts, of Richard Blanco the poet reading at Obama's inauguration

Sexual violence

Adriana Sinclair discusses rape with the historian Joanna Bourke

Nagisa Oshima

Ian Christie discusses the life and legacy of the Japanese filmmaker Nagisa Oshima