Main content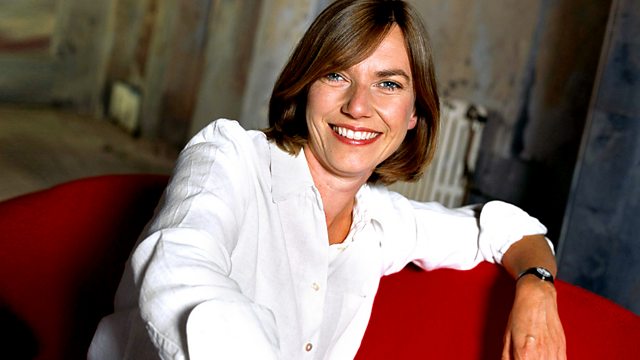 Verdi 200: Un Giorno di Regno
For the 200th anniversary of Verdi's birth, the second of his operas, the comedy Un Giorno di Regno, as part of a year-long survey of all of Verdi's operas.
Verdi 200 on BBC Radio 3
Celebrating the 200th anniversary of Verdi's birth, Radio 3 continues its year long survey of all Verdi's operas.
We continue the journey with Verdi's second opera, a comedy "Un Giorno di Regno" - King for a day.
27 years old, Verdi was commissioned at short notice by La Scala to provide a comic opera as a follow up to his successful first opera "Oberto". The first night at La Scala in September 1840 was also its last. The whole experience was a complete failure for Verdi, and he didn't try another comic opera till Falstaff in 1893, over half a century later.
In the run up to the one and only performance at La Scala, both his children had died, and just 3 months before the opera was due to be staged his wife died too. Added to that Verdi was given a cast poorly suited to Opera Buffa, who couldn't make the comedy work - and it seems that it was in the performance that the opera really failed, although Verdi's state of mind and haste of composition cannot have helped.
There are strong strains of Rossini throughout - the grand old man of Italian Opera, still alive but not composing anymore - and comic opera tastes had moved on and Donizetti was more the fashion - however Verdi sticks to the more old fashioned Opera Buffa style of a light male lead, Cavaliere di Belfiore, paired with a Soubrette , Marchesa del Poggio, adding the comic elements of the baritone pairing of the Barone di Kelbar and the state treasurer Il Signor la Rocca. However, there are moments of pure Verdi, and the promise of things to come (Nabucco was his next opera 18 months later.)
This performance comes from the archives of Italian Radio, and it took place in 2001 in La Scala, Milan and was only the second performance there of the opera since the disastrous first night in 1840. A student production is not a fair description - the As.Li.Co. organisation (Associazione Lirica e Concertistica Italiana) has been training and promoting the finest young singers in Italy for many yearsand this features a young Fabio Capitanucci, recently Belcore in Donizetti's "L'elisir d'amore" at the Royal Opera House, and in "The Trojans" during the 2012 Proms, and currently featuring in Verdi's Falstaff in La Scala. And in the role of Edoardo, tenor Massimo Giordano, who is currently performing the role of Cavaradossi in Tosca in a run from San Francisco, through Berlin and coming to the Royal Opera House in March 2013.
Throughout the year, as part of Verdi 200 there will be added features supporting the broadcasts, including podcasts and interviews, context and synopsis that will be available all year as part of Radio 3's unmissable guide to Verdi's operas.
.
Louise Fryer presents.
Verdi: Un Giorno di Regno
Cavaliere di Belfiore ..... Fabio Capitanucci (baritone)
Barone di Kelbar ..... Alfonso Antoniozzi (baritone)
Marchesa del Poggio ..... Doina Dimitriu (soprano)
Giulietta di Kelbar ..... Natalia Gavrilan (soprano)
Edoardo di Sanval ..... Massimo Giordano (tenor)
Il Signor la Rocca ..... Piero Terranova (baritone)
Count Ivrea ..... Nicola Pamio (tenor)
Delmonte ..... Alfredo Nigro (tenor)
A Servant ..... Christian Senn Vasquez (baritone)
As.Li.Co Chorus, Milan
La Scala and Toscanini Foundation Academies
Corrado Rovaris (conductor)
Britten: Canticle IV - The journey of the Magi Op.86
Ben Johnson (tenor)
Benedict Nelson (baritone)
Chris Ainslie (counter-tenor)
James Baillieu (piano).