Main content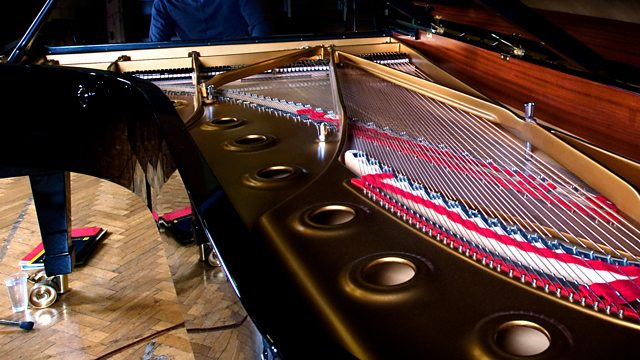 Maxim Rysanov (viola) performs Bach: Suite No 3 in C, BWV1009. Ashley Wass (piano) accompanies in Martinu: Sonata. Brahms: Scherzo in C minor (FAE Sonata). Dubugnon: Incantatio.
Today's concert was recorded at the 50th Belfast Festival at Queen's in St George's Church, High Street, Belfast.
Maxim Rysanov begins today's recital with music for solo viola - Simon Rowland-Jones transcription of the third of Bach's Suites for Solo Cello. Martinu's Sonata for viola and piano was written in 1955, towards the end of the composer's life. The two movements are dedicated and edited by Lillian Fuchs, the American violist known particularly for her etudes. The brief Scherzo in C Minor was Brahms' contribution to the F-A-E Sonata (a collaborative work by Brahms, Schumann and Schumann's pupil Albert Dietrich). The violinist, Joseph Joachim had liked Brahms' scherzo movement so much that he had it published separately in 1906, nine years after the composer's death. Brahms marked the music, allegro. The final work, Incantatio, by the Swiss composer Richard Dubgnon was written specifically for Maxim Rysnaov - he met Dubugnon at a festival in Holland where he had played his quintet and asked him to write a work for viola which he says he loves but describes as very challenging.
Maxim Rysanov (viola)
AshleyWass (piano)
Bach: Suite No. 3 in C major, BWV 1009 (arranged for solo viola)
Martinu: Sonata for viola and piano
Brahms: Scherzo in C minor from FAE Sonata
Dubugnon: Incantatio for viola and piano.
More episodes
Next
You are at the last episode