Main content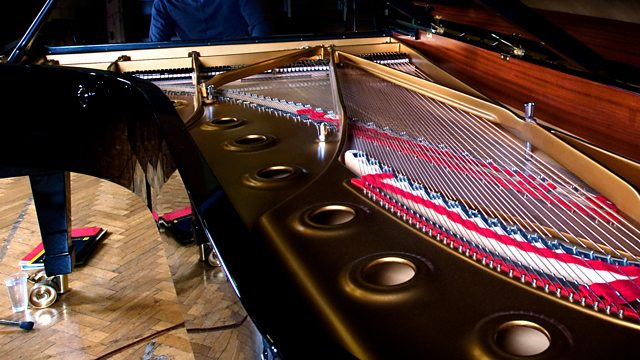 From Queen's University, Belfast, the Royal String Quartet performs Symanowski's String Quartet No 1 in C, Op 37 and Schubert's String Quartet No 14, D810 (Death and the Maiden).
The Royal String Quartet has been announced recently as the Queen's University of Belfast's String Quartet in Residence. Today's concert was recorded in the Great Hall on the university's campus as part of the 50th anniversary programme of Northern Ireland's major arts festival, Belfast Festival at Queen's. Symanowski composed his first string quartet in 1927, when he was 34 - the music is blend of late Romanticism and impressionism. Schubert's Quartet no. 14, is one of the finest in the quartet literature. It received its title "Death and the Maiden", after Schubert's death and is named after his song of the same name which forms the works second movement. .
Royal Quartet
Izabella Szałaj-Zimak; Elwira Przybyłowska (violins); Marek Czech (viola), Michał Pepol (cello)
Symanowski: String Quartet No. 1 in C major Op. 37
Schubert: String Quartet No. 14, D.810 "Death and the Maiden".