Main content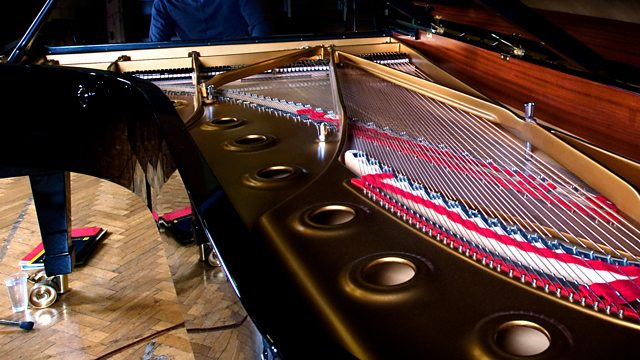 In a concert given at the Ulster Hall, Belfast, Tai Murray (violin) and Ashley Wass (piano) perform Copland's Violin Sonata, Schnittke's Rondo and John Corigliano's Violin Sonata.
Today's concert was record in the Ulster Hall, Belfast as part of the annual BBC Radio 3 Summer Invitation Concert series. Tai Murray and pianist, Ashley Wass perform two American Violin Sonatas and a short Rondo by Alfred Schnittke. Copland's Violin Sonata is dedicated to his close friend, Lieutenant Henry Dunham, who died in the South Pacific shortly after the work was completed in 1943. Virgil Thomposn described the sonata as, "one of its author's most sastisfying pieces." Schnittke composed his Rondo for the 50th birthday of Rotislav Dubinsky, the founding first violinist of the Borodin Quartet. It is one of Schnittke's neo-classical works and is a brilliant parody of classical style. John Corigliano composed his notoriously difficult Violin Sonata in 1962-3. The work was originally called "Duo" as it treats the violin and piano as equal partners - the interplay between the instruments is very intricate and it requires more an just a spark of virtuosity from the performers!
Tai Murray (violin)
Ashley Wass (piano)
Copland: Violin Sonata
Schnittke: Rondo
Corigliano: Violin Sonata.