Main content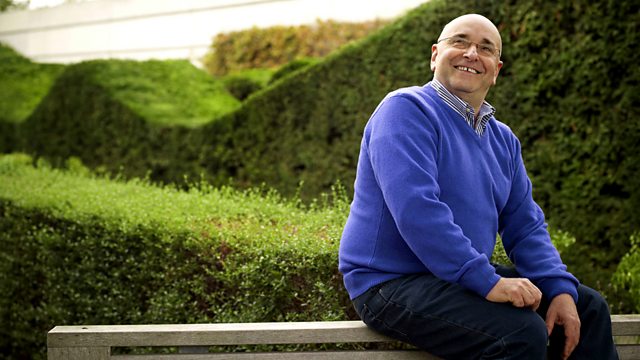 Friday - Rob Cowan
With Rob Cowan. Including Essential CD of the Week: Suppe and Auber Overtures; Artists of the Week: Amadeus Quartet; Rob's Essential Choice: Elgar: The Dream of Gerontius (Part 1).
9am
A selection of music, including the Essential CD of the Week: Suppe & Auber Overtures - Detroit Symphony Orchestra, Paul Paray, MERCURY LIVING PRESENCE 434309
9.30-10.30am
A daily brainteaser, and performances by the Artists of the Week, the Amadeus Quartet.
10.30am
Rob Cowan's guest this week is the author, journalist and radio/television presenter Martin Sixsmith. From 1980 to 1997 Martin was a BBC correspondent in Moscow, Washington, Brussels and Warsaw. He then worked for the Government as Director of Communications and Press Secretary first to Harriet Harman, then to Alistair Darling and finally to Stephen Byers.
He is the author of two novels: Spin, and I Heard Lenin Laugh. Martin's recent non-fiction books include The Lost Child of Philomena Lee (2009); Putin's Oil (2010); and Russia: A 1,000-Year Chronicle of the Wild East (2011). In February 2008 he worked on two BBC documentaries exploring the legacy of the KGB in today's Russia and also presented a BBC radio programme, The Snowy Streets of St. Petersburg, about artists and writers who fled the former Eastern bloc. Most recently, in 2011, he presented Russia: The Wild East, a 50-part history of Russia for BBC Radio 4. Martin works as an advisor to the BBC political sitcom The Thick of It.
11am
Rob's Essential Choice
Elgar: The Dream of Gerontius (Part 1)
Gerontius ..... Richard Lewis (tenor)
The Priest ..... Kim Borg (bass)
Hallé Choir
Sheffield Philharmonic Chorus
Ambrosian Singers
Hallé Orchestra
Sir John Barbirolli (conductor).
Music Played
9.02: Rob's Essential CD of the Week

9.10am

9.26am

9.34am

9.39am

9.48am

9.55: Artists of the Week - The Amadeus Quartet

10.30: Martin Sixsmith's Choices

10.46am: Rob's personal shopper choice for Martin Sixsmith

11am: Rob's Essential Choice

11.40am

11.50am: Rob's Essential CD of the Week