Main content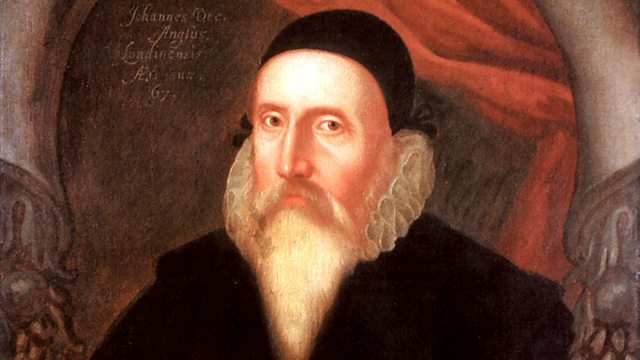 Cultural historian Jonathan Sawday explores the cultural legacy of Elizabethan alchemist, astrologer and magus John Dee.
The Essay considers how five real-life scientists have been portrayed in culture, examining along the way ideas of genius, inspiration and authority.
In this edition, the cultural historian Jonathan Sawday explores how, despite having no scientific law or theory named after him, and despite not really being a scientist as we understand the term today, the Elizabethan alchemist and astrologer John Dee has gripped our imaginations for centuries, and inspired literary characters like Victor Frankenstein, Prospero and Dr Strangelove. Dee's cultural afterlife is a contradictory one - on the one hand, he's been seen as the archetypal 'mad' scientist, meddling with things best left alone, yet in the 1970s he became a countercultural hero, appearing in the work of Michael Moorcock and Derek Jarman as a representative of ancient wisdom and an icon of a kind of alternative science.
More episodes
Previous
You are at the first episode