Main content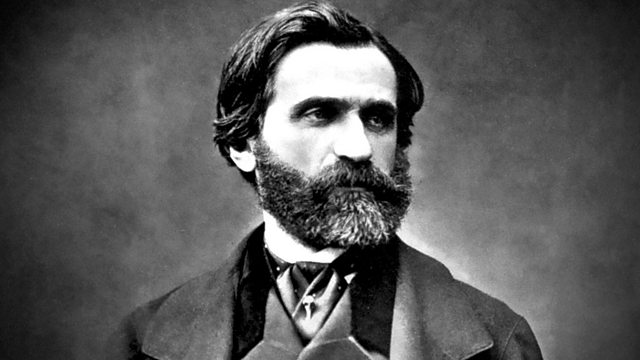 Verdi's Il Trovatore
Live from the Metropolitan Opera, New York, Daniele Callegari conducts Verdi's Il Trovatore, with Angela Meade, Marco Berti, Alexey Markov and Stephanie Blythe.
Verdi 200 on BBC Radio 3
Celebrating the 200th anniversary of Verdi's birth, BBC Radio 3 continues its year-long survey of all Verdi's operas.
Live from the Metropolitan Opera House, New York.
Presented by Margaret Juntwait with commentary by Ira Siff.
Verdi: Il Trovatore
Jealousy, vengeance and war intertwine in Verdi's melodrama, Il Trovatore. Set in wartime Spain, it revolves around the Count di Luna and his exploits in love and in battle, and Azucena, a gyspy who took revenge for her own mother's death by killing the count's baby brother many years earlier. When her own son, Manrico, rival to the Count in love and war, is captured, the events set in motion in the past play out with inevitably tragic consequences.
Leonora ..... Angela Meade (soprano)
Manrico ..... Marco Berti (tenor)
Count di Luna ..... Alexey Markov (baritone)
Azucena ..... Stephanie Blythe (mezzo-soprano)
Ferrando ..... Christophoros Stamboglis (bass)
Ines ..... Edyta Kulczak (soprano)
Ruiz. ..... Hugo Vera (tenor)
An old gypsy ..... Brandon Bayberry (bass)
A messenger ..... David Lowe (tenor)
Chorus and Orchestra of the Metropolitan Opera, New York
Daniele Callegari, conductor
Throughout the year, as part of Verdi 200, there will be added features supporting the broadcasts, including podcasts and interviews, context and synopsis that will be available all year as part of Radio 3's unmissable guide to Verdi's operas.