Main content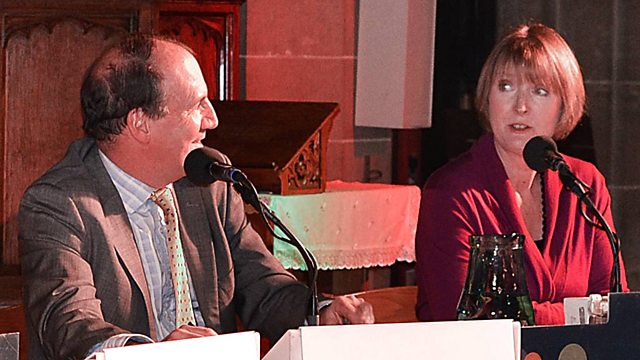 St Catherine's Church, New Cross, London
Jonathan Dimbleby presents political debate from St Catherine's Church, New Cross, London, with Deputy Leader of the Labour Party Harriet Harman MP, Deputy Leader of the Liberal Democrats Simon Hughes MP, commentator Douglas Murray and Sir Malcolm Rifkind.
Producer: Lisa Jenkinson.
Featured
Question 1: Jimmy Savile report

Will an individual like Savile be able to abuse children without detection in the future?

Question 2: Welfare

Is the 'strivers versus skivers' debate a cover for an attack on poor people?

Question 3: MP's salary

With a report out today on MP's salary, how much do the panel think they should be paid?

Question 4: Union flag in Belfast

Is it time to put the union flag back up outside Belfast City Hall?

Question 5: US pressure on UK to stay in EU

Will Cameron listen to Obama?