Main content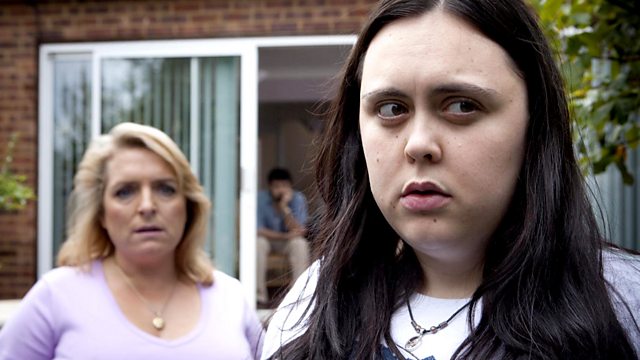 My Mad Fat Diary; cellist Matthew Barley
Kirsty Lang meets cellist Matthew Barley as he marks the centenary of Benjamin Britten's birth. Author Jenn Ashworth on Lancashire Mormons, and Grace Dent reviews My Mad Fat Diary.
With Kirsty Lang.
A Mormon community in Lancashire provides the setting for The Friday Gospels, a novel by Betty Trask Prize-winner Jenn Ashworth. She was raised as a Mormon until she was a teenager, and she reflects on why she wanted to write about her experience as a British Mormon, when most literature focuses on American Mormon communities.
My Mad Fat Diary is a new TV comedy drama series, based on the real life journals of Rae Earl, who recorded her teenage life in Lincolnshire. Stand-up comic Sharon Rooney stars as an overweight 16 year-old, recently released from a psychiatric hospital, and attempting to find a new circle of friends. Writer Grace Dent reviews.
Cellist Matthew Barley is celebrating Benjamin Britten's centenary year with 100 concerts and workshops, with a focus on the composer's Third Suite For Cello - written for Rostropovich in 1971. Barley's tour, Around Britten, visits castles, hospices, lighthouses and a cave in the Peak District - as well as concert halls from Orkney to Devon. He tells Kirsty the links between Britten, Russia and his own grandfather - and the experience of recording overnight in Canterbury Cathedral.
What Richard Did, the third film from Irish director Lenny Abrahamson, is set in the privileged world of Dublin's young elite. Richard, who is handsome, popular and the star of the rugby team, lives a charmed life - until his carefree existence is destroyed by a violent event. Meg Rosoff discusses the film's treatment of moral choices.
Producer Rebecca Nicholson.
Chapters
Jenn Ashworth

Interview with author Jenn Ashworth.

Duration: 08:31

My Mad Fat Diary

Grace Dent reviews Channel 4's My Mad Fat Diary.

Duration: 04:53

Matthew Barley

Interview with cellist Matthew Barley.

Duration: 09:41

What Richard Did

Meg Rosoff reviews What Richard Did.

Duration: 04:41