Main content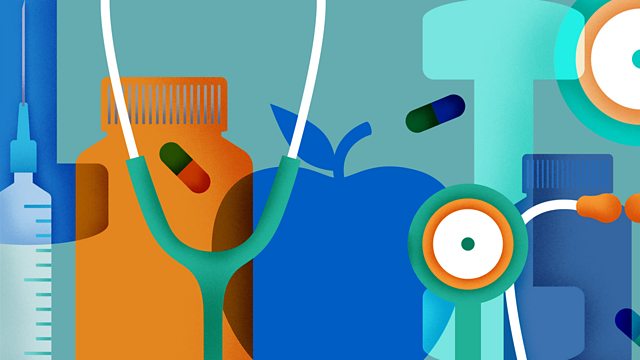 Dementia, Sleep, Thyroxine
Dr Mark Porter on a new scheme to test everyone over 75 who is admitted to hospital for signs of dementia. Will this lead to overdiagnosis, or will it get people treated early?
Dr Mark Porter explores Dementia Challenge - the Department of Health's much publicised campaign to improve dementia care, including a new scheme to test everyone over 75 who's admitted to hospital for signs of the condition. Will this lead to overdiagnosis or will it get people treated early?
And prescribing sleeping tablets for those unable to rest on a noisy hospital ward may seem like a quick fix but there is strong evidence that they are linked to side effects including an increase in falls. Mark Porter investigates and finds some simple solutions to getting a good night's kip in hospital.
Plus a leading expert on the thyroid gland answers a listener's concerns about the use of the hormone thyroxine.
Last on
Programme Transcript - Inside Health
THE ATTACHED TRANSCRIPT WAS TYPED FROM A RECORDING AND NOT COPIED FROM AN ORIGINAL SCRIPT.  BECAUSE OF THE RISK OF MISHEARING AND THE DIFFICULTY IN SOME CASES OF IDENTIFYING INDIVIDUAL SPEAKERS, THE BBC CANNOT VOUCH FOR ITS COMPLETE ACCURACY.
INSIDE HEALTH
TX:  08.01.13  2100-2130
PRESENTER:  MARK PORTER
PRODUCER:  ERIKA WRIGHT
Porter
Hello and welcome to another series of Inside Health - in today's programme:
We debate the Dementia Challenge - the Department of Health's much publicised campaign to improve dementia care.  Thyroxine - it's a hormone taken by around one in 30 of the UK adult population but what does Thyroxine actually do? Where does it come from and does it have any side effects?  We put a listener's concerns to a leading expert on the thyroid gland.
And sleep. If you ever have been admitted to hospital, then you will know just how hard it is to get a decent night's kip. Sleeping tablets - currently prescribed to around one in 10 patients in hospitals - may seem a convenient solution, but there is now growing evidence that that the sleep they induce often comes at high price in terms of side effects. I visit a hospital where they are taking an alternative approach.
Clip
We give them some blindfolds, give them some earplugs, those who need to use a TV we give them some headphones.
Porter
And you are likely to need them if your ward is as noisy as that at night!
But first dementia and the Department of Health's campaign to improve the early diagnosis of Alzheimer's disease and related conditions. At the moment fewer than half of the 750,000 people with dementia in the UK have received a formal diagnosis, and many others face long delays before symptoms like memory loss are properly investigated.  A situation the Department of Health wants to remedy by encouraging doctors to actively question their patients about memory problems using simple screening questions. And that includes elderly people in hospital - many of whom will have been admitted following some sort of emergency such as a fall or heart attack.  A move, ironically, that seems to have led to some confusion - among doctors as well as patients.
The man spearheading the Department of Health's Dementia Challenge is the National Clinical Director for Dementia, Professor Alistair Burns.  So who will be screened for memory problems in hospital - and how?
Burns
If you're admitted as an emergency and you're over the age of 75 and you're in hospital for more than three days, so it's not something that is done immediately, if - the first stage is to identify people who have already got a diagnosis of dementia and in which case that is highlighted to the hospital system and appropriate care can be given.  If there's an acute confusional state and that's a clinical diagnosis then if the clinician feels appropriate they would have an assessment - some bloods would be done and one of the mental test scores would be done.  If people neither have a dementia nor a delirium the option in that group of people is to enquire to see if there is a difficulty with memory.  If there is not then things wouldn't go any further, if it is picked up by an enquiry of the person, of the family or of the GP that there might be a difficulty with memory that person would then be offered the assessment.  Obviously people who are acutely ill or acutely unwell are excluded from this, it's only if the clinical team think it is appropriate.
Porter
The impression that we've got from the release of the plans for this Dementia Challenge is that people will be - and I use the term screened in the loosest possible sense - that they'll be screened for dementia when they go into hospital opportunistically.
Burns
It's not screening everybody, so everybody over the age of 75 who is admitted does not get a diagnostic assessment, does not get a mental test score.  I think that's perhaps some of the misunderstanding that there's been.
Porter
Well GP Margaret McCartney's in our Glasgow studio, Margaret that seems to make quite a lot of sense.
McCartney
First of all, we know - I mean I know from current communication with doctors working across the country that that more kind of subtle distinguishing between people who have been in the hospital for a while who are older just simply isn't happening, a lot of trusts are insisting that junior doctors ask these questions about memory when people are acutely ill and in an acute care situation when people might be admitted with a fractured hip or with pneumonia or with a stroke when it's really not appropriate to be asking people about any longer term memory problems that they may not be able to answer properly because they're in pain or distress because of the illness they've actually been admitted with.  So is this really in the patient's best interest at that time?  We know that when people are unwell their memories for lots of different reasons don't work as well as they would do normally, we know that, for example, when people are depressed their test scores can often be lower and it's the depression that's causing it rather than a dementia, for example.  So there's a lot of opportunity for confusion, there's a lot of opportunity for misdiagnosis.  And I think I would really question about whether or not a hospital admission and the stress that's part of that is really the best time to be trying to make a new diagnosis of dementia.
Porter
Professor Burns is it going to benefit the patient, what's in it for the patient?
Burns
I think Margaret makes some extremely good points and I think has emphasised that in some situations the diagnosis of dementia is a challenge and as we know the diagnosis of dementia is a two-stage process, first is diagnosing dementia, and as Margaret has quite rightly said, making a differentiation between an emotional illness like depression, it can be a physical illness like delirium and once a diagnosis of dementia is made it then goes on to the second stage which is finding the cause of that dementia.  The work we're doing in the hospital is not to make a diagnosis of dementia, it's to raise awareness and by that raising the quality of care that we know that people with dementia who come into hospital should get and deserve.
McCartney
The other issue is that of consent - it's very, very important that people know what they're getting into and some of the tests that we do for looking for cognitive impairment or memory impairment are quite inexact and so it's very, very difficult for perhaps to explain the uncertainties of the test results in the situation where someone's ill - they've broken their hip, they've got pneumonia, they've had a stroke, something like that.  I think that the extra stress of making a new diagnosis of dementia is it be not appropriate in the acute - in that very sort of immediate short term.  Of course it may be something that should be looked at in the longer term.  So the key issue for me is really does the patient know what is going on, are they able to give their consent for what's happening and is this going to benefit the patient at the end of the day or is there a risk of a false positive that might be more harmful?
Porter
The ultimate aim has to be to pick up people who've got undiagnosed dementia, so my question is - is this:  a lot of people are concerned that that's all very well, it's laudable, but what's actually in it for the patient?  If the vast majority of those people will have dementias that we really can't influence is there an advantage to picking them up early in the diagnosis, if so what is that advantage?
Burns
In terms of the person who has got mild memory problems that we know that memory tends to get a bit worse with age, who are managing well and are doing fine and it's not affecting their life at all then that's not the group of people in whom we are thinking that a diagnosis would be appropriate, in fact whether a person like that would actually get a diagnosis of dementia or would get a diagnosis of something else that we have - something like mild cognitive impairment is a moot point but certainly it's not about putting a medical label on people with mild symptoms who are managing well.
McCartney
Surely the problem though with the test as it stands or with the questions that are being - as it stands is that they really do not distinguish between these two groups or indeed people who are physically unwell and have they got entirely different explanation for their memory problems.
Burns
But as you've said before Margaret the diagnosis of dementia is a clinical diagnosis, it's not based on one test, it's not based on one blood test, it's not based on a brain scan, it's based on looking at the history that is going back over some time in say something like Alzheimer's Disease and it's interpreting the results that someone might have blood tests when someone comes into hospital, the findings of a scan and making a diagnosis with all these things in the round.  One of the tests - a mental test score - that assesses memory would for sure be a part of that but it's much more than that.
Porter
But Alistair the - to make that diagnosis is often the job of a specialist, in my part of the world we have specialist clinics that you would refer into if you were concerned about somebody, do you think that they have the facilities - are they going to get swamped by concerned clinicians from primary care and from hospitals sending people into them that they think may have early dementia?
Burns
If there's a person who is concerned about their memory, who is worried about things then I think some are being seen, perhaps having some investigations, perhaps having a test and then perhaps being reassured that they don't have dementia is actually extremely important.  In our memory clinic probably about a quarter or a third of people that we see who come along, who are referred along to our clinic, who've got memory problems in fact do not have dementia, they could have an emotional illness like depression or anxiety, they could be under stress and simple things like reassuring them, giving them some simple strategies about their memory is extremely helpful.
Porter
Margaret, it's early diagnosis reassure some people, it allows helpful interventions in others, so it's a good thing?
McCartney
No, no I don't think we can really say that, I mean I think...
Porter
What concerns do you have, what's the downside?
McCartney
So I think if someone has got symptoms, if someone is concerned about their memory it's always a good idea for them to get checked out - I think that's absolutely crucial.  But the problem is if people did not complain about symptoms, were picked up in an acute situation and they're referred back to their GP to sort of say okay get sorted out for this assessment you had done in hospital or indeed one of these screening tests that's being piloted in some areas under the NHS just now where they're offering things like iPad aps to try and assess whether or not someone's memory is good enough - the massive problem with this is we don't know whether overall it leads to direct benefits for patients and some people might feel reassured that they've got - they've not got dementia when they thought they might have done but other people are going to get a much more uncertain diagnosis, other people are going to get a false positive result delivered to them, some people will be told that actually they may have mild cognitive impairment which may, in a minority of cases, go on and cause a dementing illness later on - decades often later - and so how do you live with that uncertainty, is this really a good thing or a bad thing?  And I think the question is what would you do to try and prevent a dementing illness from coming faster than perhaps it might have otherwise done?  Well the advice is the same for everyone - don't smoke, take plenty of exercise, eat well, be social, be interactive, do job or work, see people that you enjoy or you interact well or have large social connections with, we know that all these things are good no matter what.
Burns
The situation about looking for people with dementia in the hospital is not about screening and it's not about doing things without people's consent, it's an add on to good clinical practice and by raising awareness backed up by education we can improve the diagnosis and the quality of life for people with dementia and their carers.
Porter
Professor Alistair Burns, National Clinical Director for Dementia, who appears confident that memory clinics will be able to manage the increase in referrals created by the Dementia Challenge.
It's early days, but how are the specialists coping so far? Professor Roy Jones runs the Research Institute for The Care of Older people in Bath.
Jones
Well I think we all accept that early diagnosis is beneficial, it's been shown to be cost effective as well and the challenge for us is to see everybody within four to six weeks.  We've managed to do that but we've had to really modify how we're achieving that, we're using our nurses more, for example, and our psychologists to see people before they see the doctor and it is undoubtedly becoming an increasing challenge and looks as if it's going to go on getting busier.
Porter
Given the increasing awareness and there's the screening process that's going to be going on in both general practice and hospitals presumably more traffic's going to come your way, how much of that is appropriate at the moment?
Jones
Quite a lot of it is appropriate but interestingly of course there's now the initiative with the hospitals where they're meant to be picking up people whenever they go into hospital who might have a memory related problem and that certainly is then being fed back to the GPs and often saying to the GP take action, refer to the memory clinic.  And some of those patients are clearly inappropriate - we've had people, for example, with longstanding memory problems after a brain injury, somebody previously had brain surgery and they'd been picked up within the hospital as having a memory problem but actually it isn't an appropriate referral.  Hopefully it will improve as people become more used to it and it gets a bit more refined in choosing the right patients to identify.
Porter
And presumably I mean hospital's not the best setting to be assessing these people, it depends on why they're in there but many of them will be confused away from home and be struggling anyway.
Jones
Yes I think the big problem of course is people with delirium or acute confusion and the many older people with an acute illness will have that and assessing them at that time is going to be difficult.  Sometimes people will be admitted because of that confusion and older people are more vulnerable to confusion.  People with dementia are more likely to get confusion as well, so there is an overlap, if you like, between someone suffering from acute confusion and having dementia but it's not always the cause.  The system is that they must be identified and of course you can identify them and then decide that it's not going to be very appropriate to assess them over the period in hospital which means it will definitely come back to the GP who will then refer on to us.  And very often things like people with salt depletion may have a low sodium in the blood and that can make people very confused and that, for example, can happen on hospital wards when people have been on an intravenous drip for some time and we know that takes some time then to correct in older people.  So there are other causes as well.
Porter
So if a doctor on the medical team looking after those patients who are in hospital for a few days does a memory assessment on them they're likely to score poorly.
Jones
Absolutely, there's a danger that within the hospital they'll be keen to tick the boxes because there's money involved in getting up the right levels of people identified so that if people are in pain or are confused then obviously they're not going to do very well on assessments of memory and the likelihood is therefore it will be deferred, it'll go back to the GP who'll be asked to refer to a memory clinic and it may be unnecessary.
Porter
Professor Roy Jones.  And we have had a timely e-mail giving the patients' perspective too. Inside Health listener Sue was recently admitted to hospital in Romford where she was asked a series of questions designed to assess her memory. Questions that included: "Do you know what hospital you are in? And, what time is it". Is it realistic, asks Sue, for a poorly older person to be sure to which hospital the ambulance has taken them? Or for them to know the time if they don't have a watch, and have been lying around for hours in a windowless cubicle?
If you would like more information on opportunistic screening in hospitals, and other initiatives to pick up people in the early stages of dementia then you will find some useful links on our website - go to bbc.co.uk/radio4 and click on I for Inside Health.
Now do you think you could sleep through this?
Ward noises
Me neither, which is why at least one in 10 patients in some hospitals end up being prescribed sleeping tablets.  New research from the States has found that people on them are four times as likely to have a fall during their stay, findings that have fuelled the growing appreciation that we - both doctors and patients - have become over-dependent on sleeping tablets and that we should be doing more to encourage a sleep friendly environment on our wards.  Something that's already happening here at St Thomas's Hospital in London.
Muza
My name is Rex Muza, I'm one of the consultant physicians at Guy's and Thomas's Hospital.  We generally do not encourage use of sleeping tablets at all in our patients so we have sort of semi-banned hypnotics for some time, we rarely use them.
Porter
When you say semi-banned why is that?
Muza
We think they can be associated with things like falls, particularly in the frail elderly patients, we'd rather have a patient who has not slept, who is well, than a patient who has fallen and has broken their hips or something like that.
Slooman
My name's Helena Slooman and I'm a staff nurse on William Gold Ward. 
Porter
How sleep friendly would you say this ward was?
Slooman
I'd say compared to a lot of wards within the hospital it's fairly sleep friendly.
Porter
Well just as we're talking now there's a trolley coming down the corridor and this, from my stays in hospital, is the sort of thing I actually remember often hearing at night but presumably that sort of noise doesn't happen here anymore?
Slooman
I mean it does but it's avoided as much as possible, I mean there are situations where we do need emergency chest x-rays to come up but usually you don't get anything like that at night.
Porter
But this sort of quiet culture, it starts at what sort of time at night?
Slooman
The new policy and we tend to stick to it quite religiously is main ward lights off between sort of half 10 and 11.
Porter
And what about - I mean you're wearing soft shoes here in the evening, so there's no clacky shoes?
Slooman
Yeah, no clacky shoes. 
Porter
But wards like this at St Thomas's are the exception rather than the rule.  Professor Kevin Morgan is director of the Clinical Sleep Research Unit at Loughborough University.
Morgan
There is a cost to prescribing sleeping tablets.  Sleeping tablets don't simply work by switching us off and then switching us back on again in the morning, they sedate us, they make us a bit wobbly on our feet and they can quite easily persist into the next day.
Porter
And that unsteadiness applies to basically all of the sleeping tablets that we use?
Morgan
You could say it's a universal.
Porter
Do you think we do enough to help our patients sleep or are we too quick to resort to prescribing when in fact we should be looking at the practices in the hospital?
Morgan
No I don't think we do do enough and I think within the hospital what we see is that treatment issues tend to be dominated by sleeping tablets, that exploring alternatives and deploying alternatives tends to often to be overlooked even when those alternatives are really quite simple and straightforward.  And to be fair to the NHS over the last - certainly over the last decade it has taken the issue very seriously but the problem from the patient's perspective is that that concern for prescribing hasn't been accompanied by greater imagination in deploying alternatives to sleeping tablets and that's where the gaps currently are.  The delivery of care is necessary but it need not be unnecessarily intrusive - shining torches in patients' faces might reassure staff that the patient is alive and well but it doesn't do the patient many favours if they're trying to sleep.  So it's relatively simple measures, if you like the kind of hospitality kind of things that you would take for granted in a sleep conducive environment.
Muza
At St Thomas's we do have a welcome pack for our patients when they come in to help them sleep better, we're not going to make it a perfect environment for sleep but we try a few basic measures - we give them some blindfolds, give them some earplugs, those who need to use a TV we give them some headphones and the buzzer is put on the night mode which doesn't make so much noise and wake other patients.
Porter
This is the call device, it's quieter because that's one thing that goes off a lot.
Muza
Yeah it certainly has to go off a lot from time to time for obvious reasons, of course there's some external noises we cannot quite help especially here at St Thomas's we've got Big Ben chiming every so often and things like that but we try our best to make it as quiet as possible.
Slooman
A lot of the time people say oh I didn't really sleep at all and you know that you've checked on them every hour and they've been sound asleep, it's just - it's the environment that it is, there's so many people around.
Porter
What time do you wake the patients up?
Slooman
We wake them up at 6 o'clock in the morning.
Porter
No lie ins on this ward?
Slooman
It's early and I hate that it's that early but it's not physically possible to do everything we have to do for them if it's any later than that.
Muza
Those who will need very, very close monitoring we move them to a high dependency care ward where they'll have all sorts of monitoring devices which makes all sorts of bleeps but then this...
Porter
They need it.
Muza
They need it and they're also moved to a different ward so it doesn't disturb all other patients.
Porter
If you do have to use sleeping tablets for whatever reason what happens when the patient goes home?
Muza
We are going to be using it for an acute reason, hopefully which should no longer be the case when they go home, we don't discharge patients who are on any sleeping tablets generally.
Morgan
The issue of discharge is interesting and it's a cause for concern.  Very importantly there has to be an exit strategy, there has to be an anticipation that this is a short term solution to a short term problem and when the patient is discharged they're not discharged on sleeping tablets.  And quite often, even after maybe three, four nights of continuous usage a patient might be discharged with their existing medication and that existing medication might include their sleeping tablets.  The important point here is that quite often the primary care, that is to say the community based services, will then pick up and continue to repeat these prescriptions and one consequence is that patients almost accidentally become long term users.
Porter
Professor Kevin Morgan talking about an issue that is all too familiar to ex-ward nurse Jane Haddock who e-mailed us to say she undertook a research project nearly 20 years ago into alternatives to sleeping tablets for patients in her hospital. Her conclusion? Ear plugs. 
Don't forget if there is a health issue that is confusing you then we would like to hear from you - send a tweet to @bbcradio4 including the hashtag insidehealth or send me an e-mail via insidehealth@bbc.co.uk.
One Inside Health listener, who has asked to remain anonymous, did just that when she e-mailed asking for clarification about the use of the hormone Thyroxine to treat an underactive thyroid - hypothyroidism.
Listener
Figures from 2007 shows Thyroxine as prescribed to 3% of the English population, does everyone on this drug really need it lifelong if they're on a small daily dose?  And is it true that a long term health issue with taking the drug is an increased risk of osteoporosis?
Porter
Questions I put to Dr Mark Vanderpump, consultant physician and endocrinologist at the Royal Free in London. First some background - what are the tell-tale signs of an underactive thyroid?
Vanderpump
The symptoms that are classically talked about are weight gain, tiredness, scalp hair loss, dry skin, constipation, a loss of general vitally, mood disturbances, loss of intellectual power - so a very sort of non-specific group of symptoms.  It can be very difficult to pick up clinically because the symptoms can be so subtle and mild and can be very slow in evolution.  So we can pick up people with spontaneous thyroid failure actually may take 10 or 20 years before they present to their doctor because the symptoms creep up so gradually.
Porter
And that doctor has got to do the right test to pick up, if you don't give them a test you can't clinch the diagnosis.
Vanderpump
So we have a very neat system of measuring the hormone level and measuring the pituitary's response to that hormone level to give us a precise diagnosis of whether you have thyroid failure or not.
Porter
And that's a routine test available at every general practice.
Vanderpump
And that's a very simple test that can be done in any general practice.
Porter
And Mark it's very common, our listener says here that according to 2007 figures 3% of the English population are on Thyroxine, are on replacement therapy.
Vanderpump
Yeah, so I think the total is about one million thyroid hormone prescriptions in the UK per year  and there's also a pool of people who have not yet known that they've got it who haven't yet been discovered or found or screened yet, so there may be even more people who need it if you went looking for it.
Porter
Now Thyroxine, the drug that we're replacing, we're replacing a missing hormone here, is it exactly the same?
Vanderpump
Well the history of thyroid hormone replacement goes back over a hundred years ago when the first thyroid extracts were obtained from sheep thyroid glands and injected into humans and they were the first recorded treatments of myxedema as it was known then or thyroid failure and so over the years the animal products became refined and become desiccated or dried products.  Thyroxine, which is the hormone that we're replacing, was identified as a molecule in the '60s and therefore was able to be created as a chemical, so we are now able to manufacture the human version of thyroid hormone, called T4, which is what now constitutes the standard replacement preparation.
Porter
So if you have an underactive thyroid and you're on replacement therapy the tablets that you're taking are chemically indistinguishable from what your thyroid would be producing naturally?
Vanderpump
So they're exactly the same as Thyroxine.  In terms of what we do we reply on the pituitary gland telling us when our thyroid hormone levels are adequate, so even though a patient may have lost their thyroid gland their pituitary gland will still be talking to their thyroid as it was there and telling us when we have the correct amount of thyroid hormone back in the system.  So even though you're taking a product by mouth you create an environment in the blood and in the tissues which therefore tells us whether you're on the correct amount or not.  So we have a certain target - TSH or thyroid stimulating hormone - to aim for that reproduces what we think you would have been like in normal health.
Porter
And this is the pituitaries throttle basically, so if it wants the thyroid to produce more Thyroxine it pushes harder on the throttle and it produces more of this thyroid stimulating hormone.
Vanderpump
Yeah so we monitor patients replacement dose by saying well if your TSH is going up the pituitary thinks you're under-performing you need a higher dose, if your TSH is going down you're taking too much thyroid hormone therefore you need to relax the dose.
Porter
But if we get the dose exactly spot on, so we're replacing perfectly as if we were - as if you had a normal functioning thyroid does that have any health implications for the patient later on, does taking Thyroxine create any problems?  Our listener here mentions the increased risk of osteoporosis.
Vanderpump
So the issue with thyroid hormone replacement is that if you are taking too much then there are some studies which suggest that in the long term patients with that chronic blood test, particularly in the elderly and particularly in post-menopausal women, may have either cardiac excitations - so they might develop abnormal heart rhythms - which may increase your risk of stroke or you may lose bone, particularly in post-menopausal women which may increase your risk of osteoporosis.
Porter
So that's why it's important that we take just the right amount and not too much.  So assuming we get it right problems like osteoporosis and heart disturbances shouldn't happen?
Vanderpump
No, no that's certainly true and I would say that for 95% of patients getting that dose right is fairly straightforward.  There is a small minority in whom symptoms persist and so there are individual circumstances where you might slightly over-replace according to the pituitary level but those are relatively rare.  For the vast majority of people Thyroxine replacement seems perfectly adequate.
Porter
And last question:  Is treatment always lifelong?
Vanderpump
For the vast majority of people once the decision is made Thyroxine therapy is almost always lifelong.
Porter
Dr Mark Vanderpump. And there are some useful links to more information on thyroid problems on our website - go to bbc.co.uk/radio4 and head for the Inside Health page.
Next week we will trying to help a listener who lost a day last year after developing transient global amnesia - a fascinating condition. And we investigate the rebirth of amitriptyline which seems to be having more come backs than aspirin. How did an old fashioned anti-depressant reinvent itself as a treatment for everything from migraine to shingles? Join me next week to find out.
ENDS
Broadcasts