Main content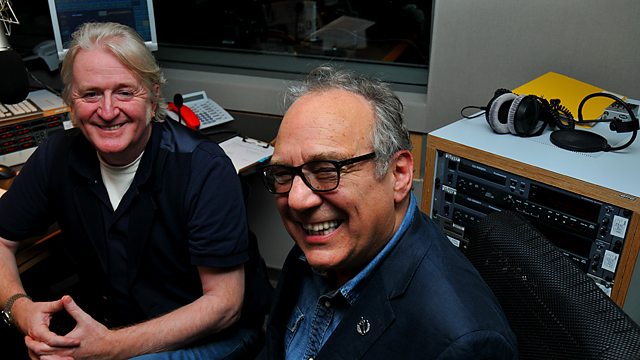 Bruce Findlay
Phil Cunningham talks to Bruce Findlay, who grew up with pop music. His mother managed a record shop and he later ran a chain of record stores, before managing Simple Minds.
4/8 Bruce Findlay's career mirrors that of the pop music explosion of the late 1950's and 1960's.
Growing up in Edinburgh he was soon working at the record shop his mum managed in Falkirk. Being first to hear the new releases was to prove inspirational.
After a failed attempted to hitch-hike round the world Bruce was soon selecting the stock for records stores in Edinburgh and then in London.
Bruce set up and ran the biggest independent record chain in Scotland, established his own record label and went on to manage the Scottish band Simple Minds.
Bruce reflects on his career and tells Phil Cunningham that he still keeps a close eye on the music industry in Scotland and delights in hearing new bands emerge
Phil opens the show with one of Simple Minds greatest hits Don't You Forget about Me
Bruce goes on to pick these five songs.
Bob Dylan - Don't Think Twice, It's All Right
The Incredible String Band - Witches Hat
The Beatles - Strawberry Fields Forever
Jimi Hendrix - Hey Joe
Withered Hand - Heart Heart -
Phil closes the show with the track Waterfront, one of Bruce's favourite tracks from Simple Minds.