Main content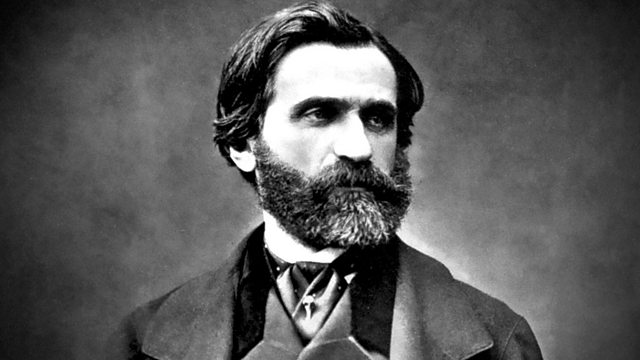 I Vespri Siciliani
From Vienna State Opera, Verdi's I Vespri Siciliani, a story of divided loyalties set against the background of the Sicilian Vespers of 1282.
Presented by Louise Fryer
Verdi 200: I Vespri Siciliani, recorded at the Vienna State Opera, conducted by Gianandrea Noseda, with Gregory Kunde as Arrigo, Angela Meade as Elena, Gabriele Viviani as Monforte and Ferruccio Furlanetto as Procida.
To celebrate the bicentenary of his birth, Radio 3 will broadcast all Verdi's operas during the course of the coming year. Tonight Louise Fryer presents a story of divided loyalties, set against the background of the Sicilian Vespers of 1282. Elena, a feisty young Sicilian, hates the French because they have occupied her country and killed her brother. She loves Arrigo, who like her, is a Sicilian patriot. But things get complicated when it turns out that he is actually the son of the French oppressor, Monforte.
Arrigo ..... Gregory Kunde (tenor)
Elena ..... Angela Meade (soprano)
Monforte ..... Gabriele Viviani (baritone)
Procida ..... Ferruccio Furlanetto (bass)
Bethune ..... Alexandru Moisiuc (bass)
Vaudemont ..... Hans Peter Kammerer (bass)
Ninetta ..... Alisa Kolosova (contralto)
Danieli ..... Marian Talaba (tenor)
Tebaldo ..... Carlos Osuna (tenor)
Roberto ..... Tae-Joong Yang (bass)
Wiener Staatsoper orchestra and chorus
Gianandrea Noseda, conductor.