Main content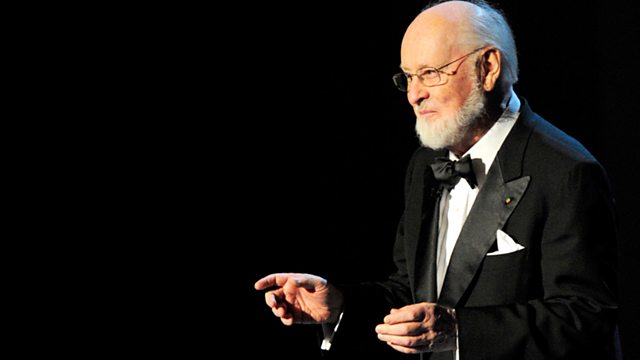 John Williams tells Donald Macleod how he created the fantastical musical worlds of Harry Potter, Jurassic Park and AI. Plus a unique concerto for the bassoon.
Music of the fantastical and the fabulous today, as John Williams explains to Donald Macleod how he created his scores for Jurassic Park and to the Harry Potter series - with musical highlights from the first three Williams-scored films, in which the composer's love of Viennese waltzes, big band jazz, and Victorian Gothic are given free rein...
After a unique concerto for bassoon and orchestra, inspired by trees and the writings of Robert Graves, John Williams introduces a score unique in his output - his music to Spielberg's A.I.: Artificial Intelligence, in which he draws upon the minimalist style of Philip Glass and John Adams to create one of his finest futuristic scores.