Main content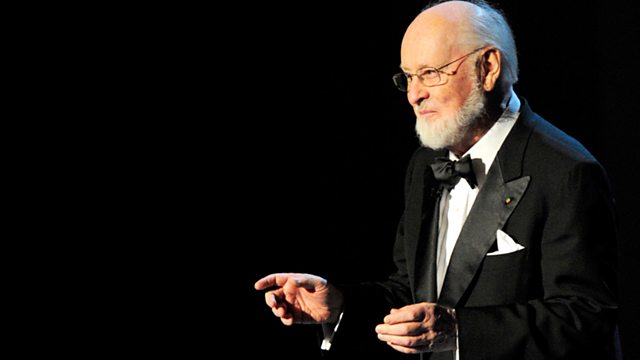 John Williams talks to Donald Macleod about his score for Steven Spielberg's Schindler's List, and working with a very different director: Alfred Hitchcock.
John Williams talks to Donald Macleod about working with Steven Spielberg on the Holocaust drama, Schindler's List - and how he approached the enormous challenge of writing music to complement such a tragic and harrowing story. We'll hear excerpts from his Oscar-winning score, infused with the inflections of Jewish traditional music.
Before this, a very different - and much loved - Spielberg score: Williams's music to the "Indiana Jones" series of films, and the composer's Olympic Fanfare, written for the Los Angeles Summer Games of 1984, and reprised every games since.
We end with a real rarity, and probably a real surprise to many: John Williams's score to Alfred Hitchcock's last film, Family Plot. Williams is one of the very few people in history to have worked closely with both Hitchcock and Spielberg - and he tells us how these two directorial giants compare.