Main content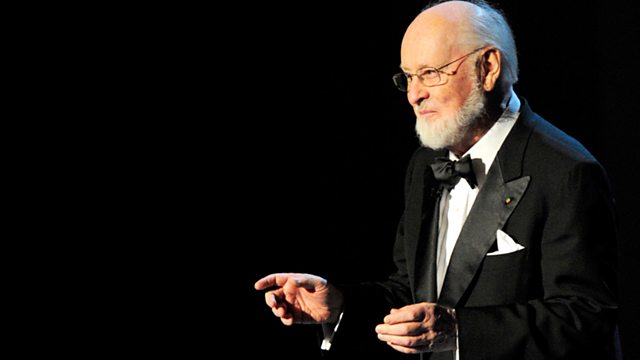 John Williams discusses his celebrated music for the Star Wars film series - from Episodes IV to VI - plus the famous Main Title from the Jaws soundtrack.
Star Wars: the greatest movie score of all time (according to the American Film Institute) - exclusively introduced by the composer himself on BBC Radio 3.
John Williams talks to Donald Macleod about the most famous film score in history. He discusses the moment George Lucas proposed his "space opera", and explains why he chose the 'old-fashioned', lush Romantic style of Tchaikovsky and Korngold to accompany this futuristic tale of aliens and spaceships.
We'll hear some of the most memorable musical moments from the first three films to be made (Episodes IV-VI), including the iconic Main Title, the Imperial March, and Luke and Leia's Theme. Donald Macleod also introduces perhaps the finest extended musical sequence in the series: Williams's mesmerising score to the battle on the ice planet of Hoth.
The programme ends with a deeply personal work in Williams's career - his Violin Concerto, written by the grieving composer after the tragic death of his first wife, Barbara Ruick Williams; a tragedy that overshadowed the huge success his music enjoyed in the mid 1970s.