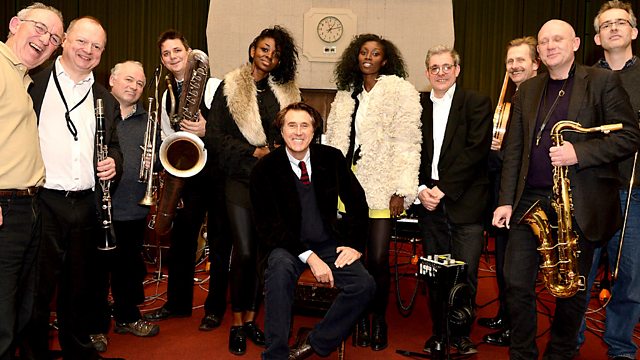 The Bryan Ferry Orchestra in session
Jamie Cullum plays an hour of jazz music ranging from its heritage to its future.
This week, Jamie features musical icon and jazz lover Bryan Ferry in session at the BBC Maida Vale Studios. He performs a selection of songs inspired by his fascination with the 1920s Jazz Age.
Bryan is a musician, song-writer and lead singer of Roxy Music, who is currently celebrating the 40th year anniversary of his career.
Last on