Main content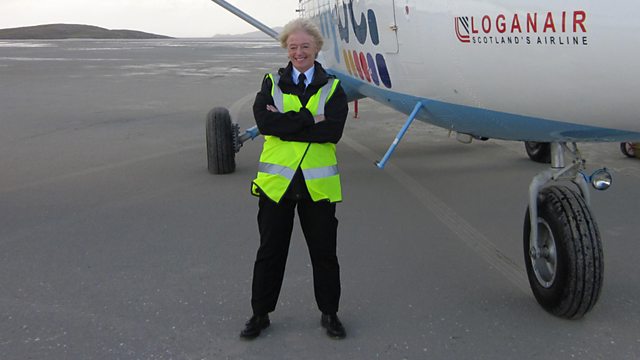 Seo am Pleana/Island Flying
Coinneachadh na daoine a tha a'frithealadh na h-eileanan le seirbhis adhar. The people and planes that bring lifeline air services to Scotland's island communities.
Am bliadhna'sa tha an companaidh adhar sonraichte 'Loganair' a comharrachadh leth-chiad bliadhna. Tha am pilot Stuart Linklater air sgeith airson direach beagan mhionaidean. Am pilot Mairi Ic'Neacaill measail air a ghainmhich, agus Shonnaidh MacAoidh a suileachadh rud sam bi ann a Beinn a Fhaoghla.
This year one of the world's most unique air services, Loganair, celebrates 50 years in business. Kirkwall-based pilot Stuart Linklater's daily flights are only minutes long. Pilot Mairi Nicholson's favourite runway is fine shell-sand, and baggage handler Shonnie Mackay can expect anything at Benbecula Airport.