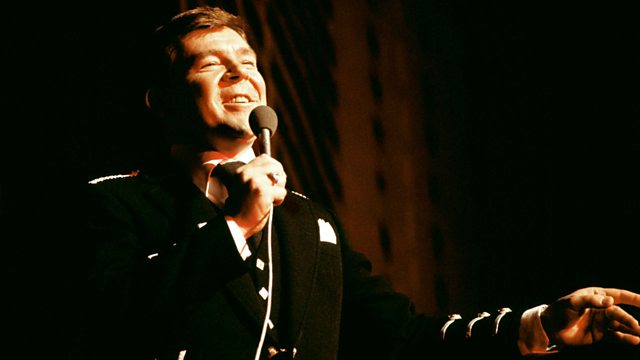 Andy Stewart - The Man Behind the Kilt
Series focusing on contemporary Scottish art. This edition profiles Andy Stewart, one of Scotland's most successful entertainers and best-loved icons.
Andy Stewart was one of Scotland's most successful entertainers, at home and abroad. He had hit records all over the world with songs such as Donald Where's Your Troosers and A Scottish Soldier and toured the globe long before it was the rock and roll thing to do. This ArtWorks Scotland documentary takes a nostalgic look at his life and work, from his early days as a serious actor and impressionist to his heyday fronting The White Heather Club. With contributions from Stanley Baxter, John Cairney, The Alexander Brothers, Sydney Devine and Andy's closest family, the film reveals another side to one of Scotland's best-loved icons.