Main content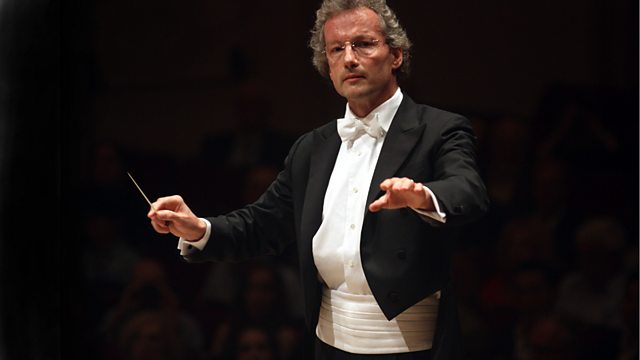 01/01/2013
From the Musikverein, Mariss Jansons conducts the Vienna Philharmonic in its traditional New Year concert of music by Johann Strauss II and his contemporaries.
Live from the Musikverein, Vienna.
Presented by Petroc Trelawny.
The Vienna Philharmonic gives its annual greeting to the world for the New Year with waltzes, polkas and quadrilles from three members of the Strauss family and their contemporaries. Verdi and Wagner both make an appearance on the bill as well at the start of their anniversary year. Vienna is a city steeped in musical tradition, and no New Year's Day would be complete without a waltz or two.
Josef Strauss: Die Soubrette, Op. 109
Johann Strauss: Kuss-Walzer, Op. 400
Josef Strauss: Theater-Quadrille, Op. 213
Johann Strauss: Aus den Bergen, Op. 292
Suppé: Light Cavalry overture
10:50am - Interval: Petroc Trelawny talks to Franz Welser-Most
Josef Strauss: Spährenklänge, Op. 235; Die Spinnerin, Op. 192
Wagner: Prelude to Act III of 'Lohengrin'
Hellmesberger: Unter vier Augen
Josef Strauss: Hesperusbahnen, waltz, Op. 279; Galoppin, Op. 237
Lanner: Steyrische Tänze, Op. 165
Johann Strauss: Melodien Quadrille, Op. 112
Verdi: Prestissimo, ballet music from Act 3 of 'Don Carlo'
Johann Strauss: Wo die Citronen blüh'n, Op. 364
Johann Strauss (Snr): Recollections of Ernst or The Carnival of Venice", Op .126
Josef Strauss: Plappermäulchen, Op. 245
Vienna Philharmonic Orchestra
Franz Welser-Most (conductor).