Main content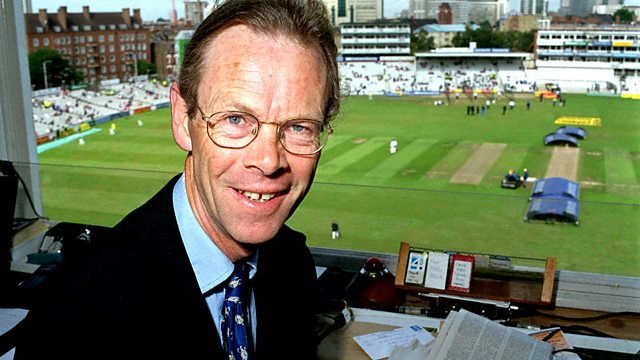 An American General, a legendary radio producer, a former Times editor, a British composer, a cricket commentator
Obituary series. Matthew Bannister on American General Norman Schwarzkopf, BBC radio producer Charles Chilton, Times editor Lord Rees Mogg and composer Sir Richard Rodney Bennett.
Matthew Bannister on
Norman Schwarzkopf, the American General nicknamed "Stormin' Norman" who led the international force which re-took Kuwait from Saddam Hussein's invading Iraqi army. We speak to his British counterpart Sir Peter de la Billiere
Charles Chilton, the legendary BBC Radio producer who gave us the serial "Journey Into Space". His friend David Jacobs pays tribute.
Lord Rees Mogg the former editor of the Times and newspaper columnist. We hear from his successor Sir Harold Evans and his son Jacob.
Sir Richard Rodney Bennett, the composer who wrote film, jazz and classical scores
And Christopher Martin Jenkins, much loved cricket commentator and writer who had a difficult relationship with technology.
Last on
General Norman Schwarzkopf
Matthew spoke to General Sir Peter de la Billiere, former Commander of the British Forces during the first Gulf War and Dr Duncan Anderson, Head of the War Studies Department, Royal Military Academy Sandhurst. Born 22nd August 1934; died 27th December 2012 aged 78
Charles Chilton
We spoke to Gillian Reynolds, radio critic and the BBC Presenter David Jacobs. Born 1917; died 2nd January 2013 aged 95.
Lord William Rees-Mogg
Matthew spoke to his son Jacob Rees-Mogg MP, Sir Harold Evans, former Editor of The Times and Charles Moore former Editor of The Daily Telegraph. Born 14th July 1928; died 29th December 2012 aged 84
Sir Richard Rodney Bennett
Born 29th March 1936; died 24th December 2012 aged 76.
Christopher Martin-Jenkins
Matthew spoke to Simon Barnes, Chief Sports Writer for The Times and the cricket writer David Rayvern-Allen. Born 20th January 1945; died 1st January 2013 aged 67.
Broadcasts