Main content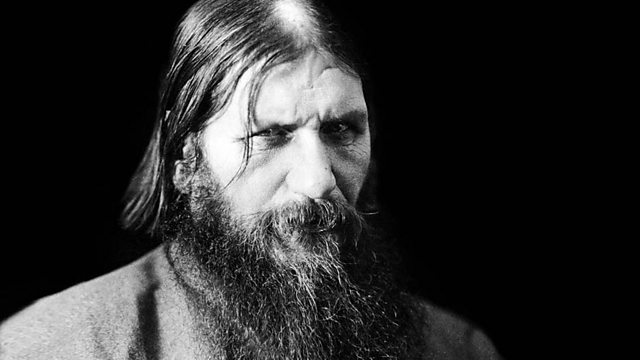 Grigori Rasputin
Richard Herring selects Grigori Rasputin - mad monk or righteous spiritual man? With Matthew Parris and Bob Service. From January 2013.
What was so notable about Grigori Rasputin ? "The hypnotic power shining in his exceptional gaze," said one observer. The photos are indeed remarkable, and so are the myths. This programme begins with his death. The date is December 1916, and Rasputin, ice encrusted and with a mutilated face, is dragged out of a frozen river in St Petersburg. According to police reports at the time, people ran to the river with armed with jugs and buckets, hoping to scoop up any unfrozen water that had come into contact with this famous man.
Comedian Richard Herring chooses Rasputin as much for the mythology as the fact. Was he really the lover of the Russian Queen ? No ... but it is said that his dead body sat up in the fire when it was being burnt. Filling in some of the gaps in this mysterious tale of pre-revolutionary Russia is Bob Service of Oxford University, and an endlessly entertained Matthew Parris presents.
Producer: Miles Warde.
Last on
Broadcasts
New Year's Day 2013

16:30