Main content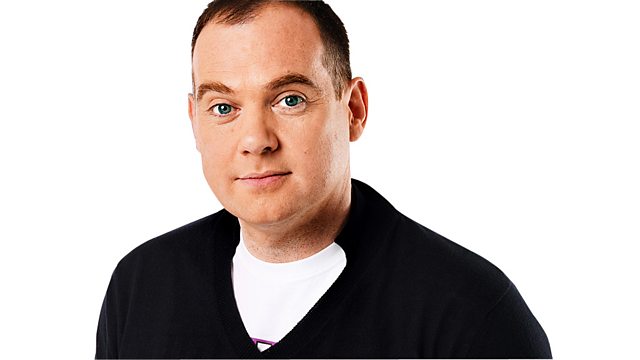 Paddy O'Connell looks back at the defining events of 2012, serious and not-so-serious, with contributions from Clare Balding and the BBC's Business Editor Robert Peston.
A look back at the defining events over the past twelve months with Paddy O'Connell. There has been much to celebrate, despite Britain's economic woes. 2012 will undoubtedly be remembered for the great success of the London Olympic Games with team GB surpassing expectations. Cyclist Bradley Wiggins was among the 29 gold medal winners, having already become the first Briton to win the Tour de France. Clare Balding is on hand to give her own perspective on the Olympic and Paralympic Games.
On the international stage, there were victories for President Obama, returned for a second term in the United States, and for Francois Hollande in France, who defeated President Nicolas Sarkozy. Vladimir Putin returned for a third term as Russian president and Xi Jinping was confirmed as the man who will lead China for the next ten years. Meanwhile, the situation in Syria steadily got worse, claiming countless lives, including the celebrated journalist Marie Colvin, who was in the city of Homs to report the story.
The economy continues to cause concern in Britain and around the world. The BBC's Business Editor Robert Peston helps to make sense of it all and predicts what he thinks will happen to the Eurozone. Benefit claimants felt the squeeze and big multinationals like Starbucks, Amazon and Google came under attack over the amount of corporation tax they pay in the UK. Meanwhile, parts of the country suffered their most severe drought since 1976, followed by some of the worst floods people had ever seen.
The Leveson Inquiry into the culture, practice and ethics of the press took evidence from nearly 400 people representing 120 different organisations. And the BBC found itself in crisis over the sexual abuse carried out by the former disc jockey Jimmy Saville and a completely false allegation levelled at the Tory peer Lord McAlpine. The corporation is now minus one director general and about to inherit another.
Producer: Mark Savage.