Main content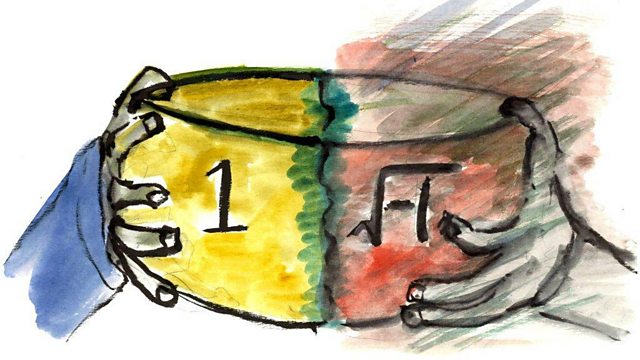 The Real and the Virtual
Bridget Kendall tests the boundaries of the real and virtual worlds with the ceramicist Edmund de Waal, artist and 3D digital innovator Eyal Gever and mathematician Robert Kaplan.
Digital technology has given us a new realm to operate in, but is the border between the real and the virtual becoming increasingly blurred? And what's the role of maths in helping us to make sense of things, both real and virtual?
In this episode of the ideas discussion programme, Bridget Kendall brings together three people whose work takes them close to the dividing line of the tangible and intangible worlds. From Jerusalem, the Israeli digital innovator Eyal Gever uses 3D imaging software to create stunning models of simulated catastrophes, from Boston the American professor Robert Kaplan explores the way that maths gives expression to virtual ideas, and in the studio the British ceramicist Edmund de Waal describes his love of hand-crafted, physical objects and how they connect people through time.
Last on

Broadcast