Main content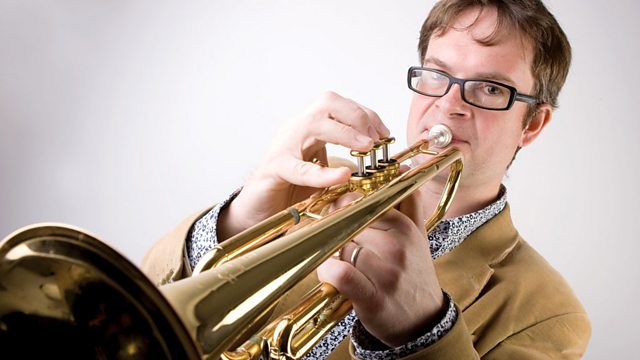 Prom 38: National Youth Jazz Orchestra
A Prom from 2012 in which members of the National Youth Jazz Orchestra under Mark Armstrong play a wide-ranging set, from jazz classics to a new work by Tim Garland.
Another chance to hear one of the highlights of the 2012 Proms season.
Presented by Petroc Trelawny
The youthful members of the National Youth Jazz Orchestra conducted by Mark Armstrong perform a wide-ranging set, from Jazz classics through to a new work by Tim Garland.
Founded in the mid-1960s the NYJO is world-famous as a glittering showcase for the country's best young jazz musicians with many of the current generation of top British jazz players having risen through its ranks. Known for their unique swinging big band sound they have always played a mix of classics and new works. In tonight's late-night Prom they perform compositions by Ellington and Monk through to contemporary pieces including the premiere of a new work by Tim Garland called 'Agro Alegria' described by its composer as 'almost a ballad' based on a dance rhythm from the flamenco tradition, with the word 'Agro' having the double meaning of planting and growing, but also a reference to the youthful rowdiness of the NYJO members.
Ellington: Rockin' in Rhythm
Nikki Iles: Hush
Kenny Wheeler: Sweet Time Suite - Know Where You Are
Monk (arr. Mark Armstrong): 'Round Midnight
Richardson: Groove Merchant
Chris Whiter: The Change
Tom Stone: Return Flight
Ellington (arr. Callum Au): Caravan
Ellington: Sunset and the Mocking Bird (The Queen's Suite)
Tim Garland: Agro Alegria
Tim Garland (saxophone)
Mark Mondesir (drums)
National Youth Jazz Orchestra
Mark Armstrong (conductor).