Main content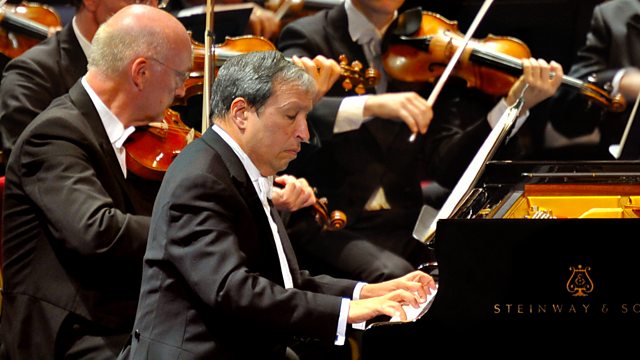 Prom 73: Vienna Philharmonic
A Prom from 2012 featuring the Vienna Philharmonic under Bernard Haitink and pianist Murray Perahia. Beethoven: Piano Concerto No 4 in G. Bruckner: Symphony No 9 in D minor.
Another chance to hear one of the highlights of the 2012 Proms season.
Presented by Martin Handley.
One of the great musical partnerships is celebrated tonight, as the pianist Murray Perahia joins conductor Bernard Haitink and the Vienna Philharmonic Orchestra to perform Beethoven's Fourth Piano Concerto, undoubtedly the most personal - and radical - of the five. Bruckner's monumental last symphony also promises to be a highlight of this year's Proms. Bernard Haitink is one of the great interpreters of this profoundly spiritual music, and Bruckner himself described the Vienna Philharmonic as "the most superior" orchestra.
Beethoven: Piano Concerto No. 4 in G
Bruckner: Symphony No. 9 in D minor
Murray Perahia (piano)
Vienna Philharmonic Orchestra
Bernard Haitink (conductor).