Main content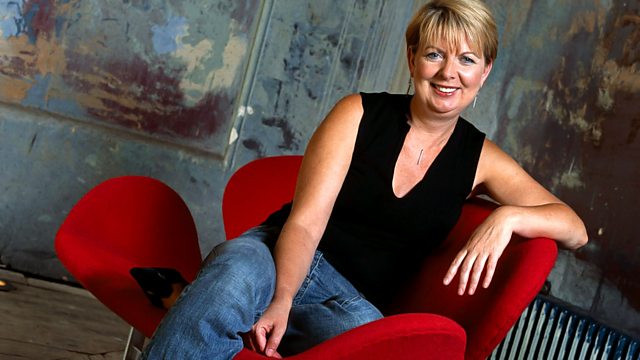 Special Guest John Paul Jones
Special guest John Paul Jones joins Fiona Talkington to celebrate the new year - playing mandolin, piano and ukulele live in the studio and choosing a selection of music.
Fiona Talkington celebrates the New Year with special guest, multi-instrumentalist and Led Zeppelin bassist John Paul Jones. He plays live in the BBC's Maida Vale studios, starting with a mandolin and finishing with a ukulele by way of a piano and an array of electronics. He also chooses a selection of his favourite tracks.
Last on
New Year's Day 2013
23:00
Music Played
Sufjan Stevens

Auld Lang Syne

Gloria - Silver and Gold Songs for Christmas Vol 6.
Asthmatic Kitty Records AKR 100_2000.

Sxip Shirey

A Young Man Walks in Brooklyn

Sonic New York.
http://www.sxipshirey.com/.

John Paul Jones (mandolin)

Improvisation

Late Junction Recording.
BBC Recording.

Warsaw Philharmonic Orchestra / Thomas Conlin

George Crumb: Frozen Time, from Echoes of Time and the River

Complete Crumb Edition, Vol. 6.
Bridge Records BRIDGE 9127.

Sidsel Endresen & Stian Westerhus

Drawing an Arc

Didymoi Dreams.
Rune Grammofon RCD 2131.

Holger Czukay

Boat Women Song

OHM: The Early Gurus of Electronic Music.
Ellipsis CD3670.

Fatoumata Diawara

Sonkolon

Fatou.
World Circuit WCD086.

John Paul Jones (Collapsed Steel Guitar)

Improvisation 2

Late Junction Recording.
BBC Recording.

Aphex Twin

Nannou

Windowlicker.
Warp Records WAP105CD.

Kaffe Matthews

To A Landing

Cd Eb.
Annette Works AW CD0005-6.

Judy Garland

Happy New Year

Alone.
Capitol CDP7923462.

Diamanda Galas / John Paul Jones

Last Man Down

Sporting Life.
Mute CDSTUMM127.

Rakka

Laululintu

Soutu.
Lumpeela Julkaisut LJ007.

John Paul Jones (piano)

Improvisation 3

Late Junction Recording.
BBC Recording.

Uncle Earl

Streak o Fat, Streak o Lean

Waterloo Tennessee.
Rounder CD ROU 0577.

Henagar-Union Sacred Harp Convention

Ninety-Fifth 36B

I belong to this band: Eighty Five Years Of Sacred Harp Recordings.
Dust-to-Digital DTD006CD.

John Paul Jones (Lap steel ukulele)

Improvisation 4

Late Junction Recording.
BBC Recording.
Broadcast
New Year's Day 2013

23:00
Late Junction – the 10 most genre-defying albums of the year
Is the synth the ultimate feminist instrument?