Main content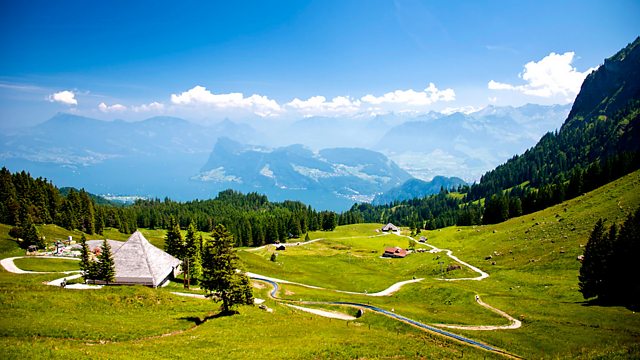 Music from the 2012 Lucerne and Verbier festivals. Ravel: La valse. Berg: Violin Concerto (soloist: Frank Peter Zimmermann). Schubert: Mass No 6, D950. Tchaikovsky: Symphony No 5.
Louise Fryer presents highlights from the 2012 Lucerne and Verbier Festivals. Today's programme includes Berg's Violin Concerto performed by Frank Peter Zimmermann, Schubert's Mass no.6 from the Swedish Radio Chorus, and Tchaikovsky's powerful 5th Symphony.
2pm
Ravel: La Valse
Berg: Violin Concerto
Frank Peter Zimmermann (violin)
Gustav Mahler Youth Orchestra
Daniele Gatti (conductor)
2.45pm
Schubert: Mass no.6 in E flat, D.950
Mari Eriksmoen (soprano)
Sara Mingardo (alto)
Andrew Staples (tenor)
Andrew Kennedy (tenor)
Franz-Josef Selig (bass)
Swedish Radio Chorus
Mahler Chamber Orchestra
Daniel Harding (conductor)
3.40pm
Tchaikovsky: Symphony 5 in E minor
Verbier Festival Orchestra
Charles Dutoit (conductor).