Main content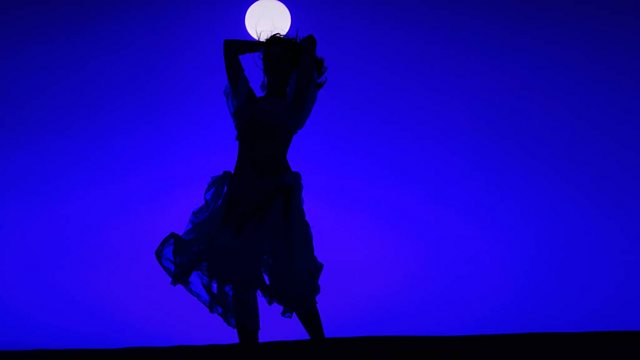 Bellydancing and the Blues
4 Extra Debut. Guy Schalom explores one of Egypt's biggest cultural exports, Baladi, the music heart of the bellydance. From December 2012.
Dancer and drummer Guy Schalom hunts out the spirit of the new Egypt in one of its biggest cultural exports. To our ears, Baladi is the music of the bellydancer - kitsch and mock-Arab. But in its true form it is the essence of Egypt, 'of the country', 'home' in the deepest sense.
Our journey begins in Berlin, as bejewelled dancers from across Europe gather on a theatre stage ready to do battle for the title 'Miss Bellydance 2012'. They might not all know it, but the music which accompanies their gyrations is a knot of contradictions: an essence of the east inspired by western musical traditions, the spirit of rural Egypt made urban.
But the deepest contradictions rest with the very people who perform Baladi. What seems to us a provocative, alluring, even licentious dance for women in fact has roots in a ceremonial dance for men. As we discover in Cairo, deep divisions remain between those who think it is a vital expression of the oriental spirit and those committed to regenerating sexual stereotypes. So what is the reality of bellydance and Baladi in the new Egypt? Can it find any place amongst the street rappers and pop artists or is this an artform about to be consigned to realms of the tourist-pleasing clubs and cafes? As with so much in this rapidly changing culture, answers prove difficult to find.