Main content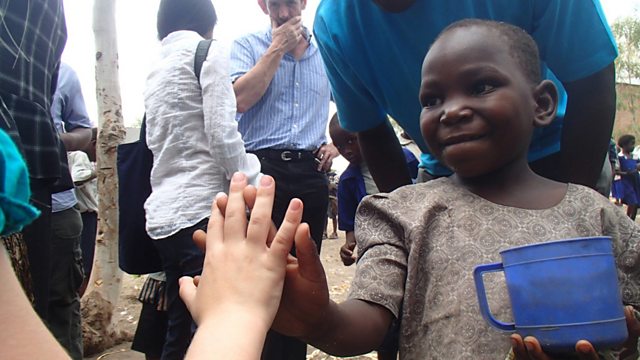 Martha's Story
Dave Payne, father of school dinner blogger Martha Payne, reflects on the media storm created when her Never Seconds website went viral.
When 9 year old Martha Payne first started blogging about her school dinners nobody could have guessed how big a reaction it would get. Overnight the 'Never Seconds' site went viral with over 35,000 hits. Whilst celebrity chefs Jamie Oliver and Nick Nairn were singing her praises, back in Lochgilphead the local community were divided. The local council hit back by banning her photos from the dining hall resulting in a frenzy of media attention catapulting the family into the worldwide spotlight. The family started receiving over 1000 e-mails an hour and Martha had to be smuggled in and out of school. In the end all the media attention was put good use with Martha's site raising over £100,000 for charity.
Pennie Latin join's Martha's stay at home dad, Dave, to reflect on the past 8 months. Dave talks about just how difficult it has been to juggle the excessive media interest with protecting his family and how turning the attention from Martha onto raising money for charity threw them all a much needed life line.