Main content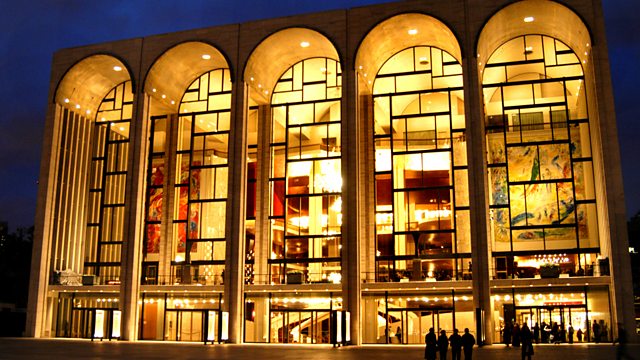 The Tempest, by Thomas Ades
From the Metropolitan Opera, New York, a performance conducted by the composer. With Simon Keenlyside, Audrey Luna and Isobel Leonard.
The Tempest, by Thomas Adès, from the Metropolitan Opera, New York, conducted by the composer. With Simon Keenlyside as Prospero, Audrey Luna as Ariel, and Isobel Leonard as Miranda.
Miranda suspects that the magic practices of her father, Prospero, are responsible for a huge storm that has sunk a passing ship.
She's right: those on board were his enemies. Prospero nevertheless instructs his spirit Ariel to revive them and bring them to the island.
One of them is Prince Ferdinand who, when he arrives ashore, finds Miranda and the two fall instantly in love. Prospero is not pleased. He immobilizes Ferdinand and prepares to further his vengeance on the rest of the court.
The New York Times called Thomas Adès's masterpiece "one of the most inspired, audacious and personal operas to have come along in years," noting that "Adès drew a textured, glittering and suspenseful account of his opera from the great Met orchestra." The Financial Times lauded the performance's "rare virtuosity... Keenlyside sang with sensitive force... [and] loomed and brooded magnetically."
Ariel ..... Audrey Luna (soprano)
Miranda ..... Isabel Leonard (mezzo)
Trinculo ..... Iestyn Davies (countertenor)
Ferdinand ..... Alek Shrader (tenor)
Caliban ..... Alan Oke (tenor)
King of Naples ..... William Burden (tenor)
Antonio ..... Toby Spence (tenor)
Prospero ..... Simon Keenlyside (baritone)
Orchestra and Chorus of the Metropolitan Opera
Thomas Adès, conductor.