Main content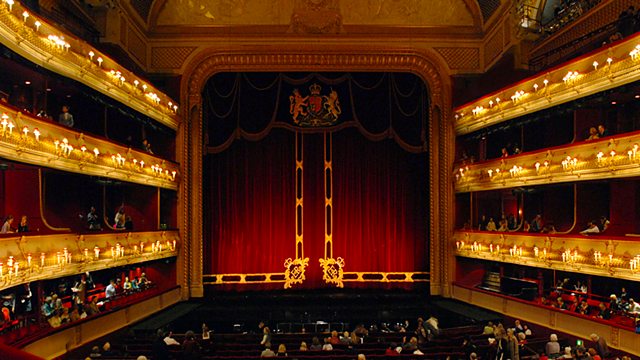 Act 3 of Wagner's Die Walkure performed at the Royal Opera House, Covent Garden. With Eva-Maria Westbroek as Sieglinde, Bryn Terfel as Wotan and Susan Bullock as Brunnhilde.
Wagner's Die Walküre, Act 3
Presented by Donald Macleod
Another chance to hear Wagner's Ring originally broadcast live from the Royal Opera House, Covent Garden in October broadcast act by act daily over the Christmas period. In Act 3 of Die Walküre, the second opera in Wagner's Ring Cycle, Wotan strips his Valkyrie daughter, Brünnhilde, of her divinity, as she failed to carry out his order to destroy Siegmund. Brünnhilde's punishment is to be left in a magic sleep on a fire-encircled rock.
Siegmund.....Simon O'Neill (Tenor)
Sieglinde.....Eva-Maria Westbroek (Soprano)
Wotan.....Bryn Terfel (Bass-Baritone)
Brünnhilde.....Susan Bullock (Soprano)
Fricka.....Sarah Connolly (Mezzo-Soprano)
Gerhilde.....Alwyn Mellor (Soprano)
Ortlinde.....Katherine Broderick (Soprano)
Waltraute.....Karen Cargill (Mezzo-Soprano)
Schwertleite.....Anna Burford (Mezzo-Soprano)
Helmwige.....Elisabeth Meister (Soprano)
Siegrune.....Sarah Castle (Mezzo-Soprano)
Grimgerde.....Clare Shearer (Mezzo-Soprano)
Rossweisse.....Madeleine Shaw (Mezzo-Soprano)
Orchestra of The Royal Opera House
Conductor, Antonio Pappano.
More episodes
Next
You are at the last episode