Main content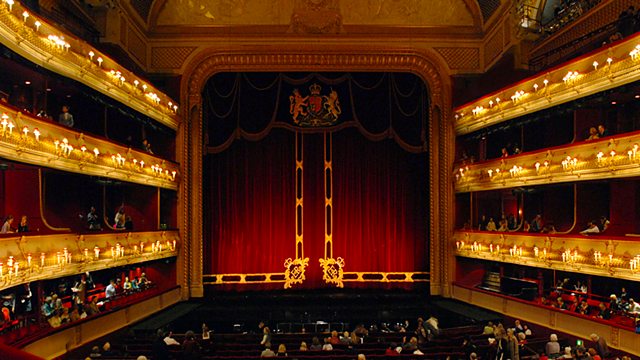 Act 2 of Wagner's Die Walkure, from the Royal Opera House, Covent Garden. With Bryn Terfel as Wotan, Eva-Maria Westbroek as Sieglinde and Susan Bullock as Brunnhilde.
Wagner's Die Walküre, Act 2
Presented by Donald Macleod
Recorded at the Royal Opera House, Covent Garden in October and originally broadcast live.
The second opera in Wagner's Ring Cycle, Die Walküre, tells of the blossoming relationship between the twins Siegmund and Sieglinde. In Act 2, Fricka, as guardian of marriage, insists that her husband, Wotan, strikes down Siegmund for his transgression, and we meet one of the main characters in the story, Wotan's favourite Valkyrie, Brunnhilde.
Siegmund.....Simon O'Neill (Tenor)
Sieglinde.....Eva-Maria Westbroek (Soprano)
Hunding.....John Tomlinson (Bass)
Wotan.....Bryn Terfel (Bass-Baritone)
Brünnhilde.....Susan Bullock (Soprano)
Fricka.....Sarah Connolly (Mezzo-Soprano)
Orchestra of The Royal Opera House
Conductor, Antonio Pappano.