Main content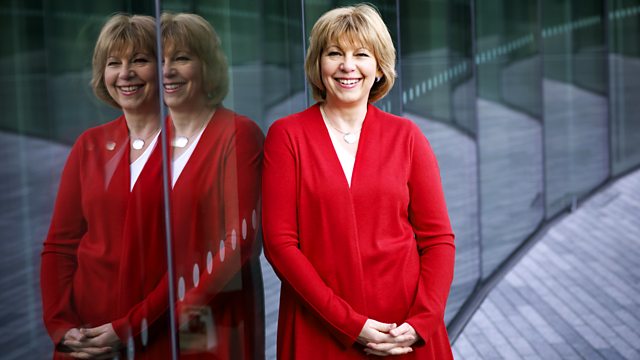 European music festival highlights. Bach: Overture in D, BWV1068. Stravinsky: Apollon musagete. Samaniego: Sirenas del viento. CPE Bach: Symphony in C. Plus Liszt, Mozart, Elgar.
Penny Gore presents highlights from some of Europe's leading music festivals
Bach: Overture in D, (Orchestral Suite no 3) BWV 1068
Café Zimmermann, Pablo Valetti (concertmaster)
recorded at Leipzig Bach Festival
approx 2.30pm
Stravinsky: Apollon musagète
The Mahler Chamber Orchestra (no conductor)
recorded at Bergen Festival
approx 3.00pm
Joseph Ruiz Samaniego (1653-1670): Sirenas del viento, villancico a la Virgen del Pilar (1668)
Gabriel Diaz (counter tenor), Paz Martinez (contralto), Los Mvsicos de Su Alteza, Luis Antonio Gonzalez (director)
recorded at Fribourg International Sacred Music Festival
CPE Bach Symphony in C: Accademia Bizantina, Ottavio Dantone (director)
recorded at Mozart Festival, Wurtzburg
approx 3.20pm
Liszt: Piano Concerto No. 2 in A, S. 125
Denis Matsuev (piano), Russian National Orchestra, Mikhail Pletnev (conductor)
recorded at Chopin and his World Festival, Warsaw
approx 3.40pm
Mozart: S'altro che lacrime!, from La Clemenza di Tito, K 621'
Elizabeth Watts (soprano), Kammerakademie Potsdam, Antonello Manacorda (conductor)
recorded at Brandenburg Summer Concerts
Mozart: Symphony No. 40 in G minor, K. 550
Vienna PO, Daniel Barenboim (conductor)
recorded at Prague Spring
approx 4.10pm
Elgar: Serenade for strings in E minor Op 20
Stuttgart Chamber Orchestra
recorded at Weilburg Castle Concerts.