Main content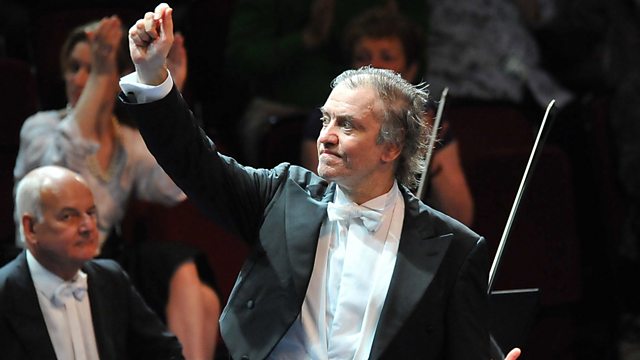 Prom 52: Prokofiev's Cinderella
Penny Gore presents a Prom from the 2012 season in which Valery Gergiev conducts the London Symphony Orchestra in Prokofiev's ballet Cinderella, Op 87.
Another chance to hear one of the highlights of the 2012 Proms season.
Presented by Penny Gore
Valery Gergiev and the London Symphony Orchestra perform the complete score to Prokofiev's ballet Cinderella which contains some of the composer's most popular and melodious music.
This is a rare opportunity to hear Prokofiev's generously melodic fairy-tale ballet score in its full glory under the baton of a conductor steeped in the Russian ballet repertoire. It tells the famous fairytale of poor Cinderella who lives with her wicked stepsisters and goes to the ball after a make-over from a fairy and falls in love with the prince. Able to stay only till midnight when the spell wears off, she loses her slipper which the prince uses to find her again.
Prokofiev: Cinderella Op. 87
London Symphony Orchestra
Valery Gergiev (conductor).