Main content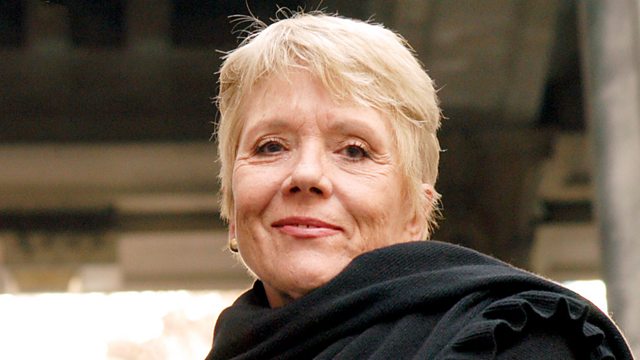 Diana Rigg
Michael Berkeley's guest is actress Dame Diana Rigg. Her musical selections include Tchaikovsky, Mendelssohn, Schubert, Satie and Eva Cassidy.
Michael Berkeley's guest is Dame Diana Rigg,whose career spans TV roles such as Emma Peel in The Avengers, Mrs Danvers in Daphne du Maurier's 'Rebecca', the amateur detective Mrs Bradley in The Mrs Bradley Mysteries, and Lady Olenna Redwyne in the HBO series Game of Thrones, as well as film - she was the only girl that James Bond ever married (in 'On Her Majesty's Secret Service') and theatre. She began her stage career aged 17, and between 1959 and 1964 played many roles at the RSC. In the 1970s she was a member of the National Theatre Company at the Old Vic, and created the roles of Dorothy Moore and Ruth Carson in Tom Stoppard's 'Jumpers' and 'Night and Day'. In the 1990s she appeared at the Almeida Theatre in Islington, playing Medea (which transferred to Broadway and won her a Tony Award for Best Actress) and Who's Afraid of Virginia Woolf? Recently she has appeared in The Cherry Orchard and Hay Fever at Chichester, and as Mrs Higgins in Shaw's Pygmalion, opposite Rupert Everett and Kara Tointon, at the Garrick Theatre. She and her daughter Rachael Stirling will appear in 2013 in a specially-written episode of Doctor Who.
Diana Rigg's musical favourites encompass Tchaikovsky's First Piano Concerto, Mendelssohn's Overture The Hebrides, Schubert's Trout Quintet (she loves fishing); the song of a blackbird (she hand-raised two blackbirds), one of Erik Satie's Gymnopedies, and Eva Cassidy singing Sting's 'Fields of Gold'. The programme ends on an appropriately festive note.