Main content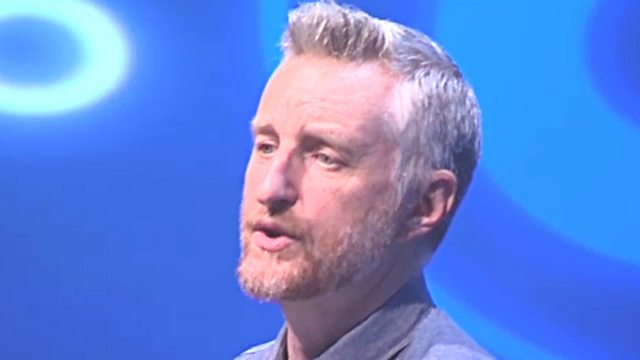 Billy Bragg
Billy Bragg delivers the John Peel Lecture at the 2012 Radio Festival, discussing how his own career began, his first meeting with John Peel and the current state of the industry.
Billy Bragg delivers the second John Peel Lecture, which invites a guest speaker to consider how the music and radio industries can continue the legacy of a DJ who ensured airtime was available to a diverse mix of aspiring and unsigned artists.
The celebrated singer-songwriter remembers his own start in the music industry, from the playground celebrity which followed his Radio Essex debut; to a first glowing review in the Melody Maker; and how he grabbed the attention of Charisma Records' head of A&R after pretending he was there to fix the VCR.
Billy reflects on the appeal of the DIY aesthetic in punk and, before that, in skiffle bands; the pub residency that made him a fearless live performer; and the mushroom biryani that led to a career-changing encounter with John Peel.
Peel was the discoverer, who led listeners "through a magic perfumed garden of culture". After he played The Milkman of Human Kindess on Radio 1, Billy was invited in for a session, and this exposure was the catalyst which allowed him to break through.
Questioning why the music industry is increasingly dominated by artists who went to drama schools, or have graduated from shiny-floored, "culture-clogging" talent shows, Billy asks whether the focus on knowledge over creativity is contributing to the steady decline of state educated musicians getting into the charts.
Focusing on the Jake Bugg's recent - but rare - success, Billy celebrates the involvement of the BBC's Introducing initiative. And he praises other champions of new music, including Amazing Radio, a station devoted exclusively to new and emerging artists.
This programme was recorded at the 2012 Radio Festival in November and follows on from Pete Townshend's inaugural lecture the previous year.
Five Peelisms that still inspire today
Presenters' memories of John Peel