Main content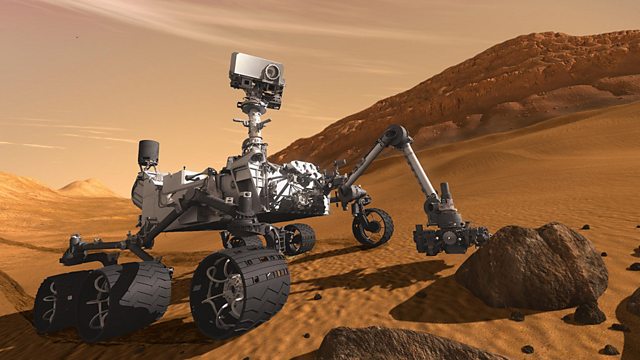 18/12/2012
Radio Wales' weekly exploration of science and technology. This week, Adam Walton and three guests review the big science stories of 2012.
Last on

Review of the Year 2012
This week Adam and guests look back over the major science stories of 2012. And it's been an eventful year with a robot on Mars, a transit of Venus and the discovery of the God Particle. Joining Adam to review a year in science are:
 
Space scientist and one of the BBC Sky at Night team, Dr. Chris North from Cardiff University. Chris's top stories of 2012 were the successful landing of the Curiosity Rover on Mars and the Transit of Venus which occurred in June;
Aberystwyth University aquatic biologist Dr. Pippa Moore. Pippa's science story is climate change and its relation to the year's extreme weather events. Pippa also chooses CERN's discovery of a particle consistent with the long-trumpeted 'God particle', the Higg's Boson;
Dr. Tom Crick, senior lecturer in computer science at Cardiff Metropolitan University. His favourite stories are the success of the Raspberry Pi, an affordable computer which aims to reignite schoolchildren's interest in programming, and the launch back in March of the new Science Policy for Wales.
Broadcasts