Main content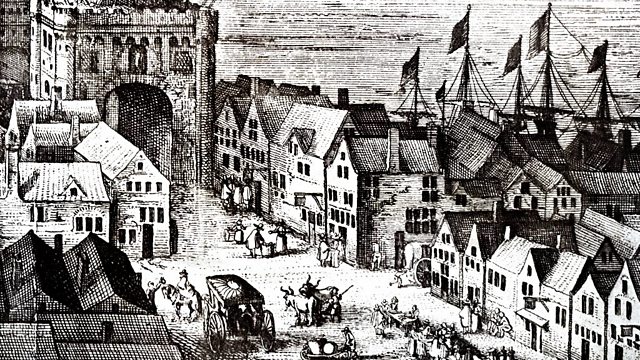 Episode 2
The George Inn enters literary history with the publication of Chaucer's Canterbury Tales. Pete Brown's pub history read by Tony Robinson. From December 2012.
Tony Robinson reads Pete Brown's history of pubs as seen through the story of one remarkable London inn, the George in Southwark, said to be the one-time local of Chaucer, Dickens and Shakespeare.
The George Inn is one of the few remaining galleried coaching inns in Britain, and lies a few minutes' walk from the Thames. 'Shakespeare's Local' takes us on a literary pub crawl through the history of this pub, from its regulars - the watermen, merchants, actors, craftsmen, writers and coachdrivers - as well as the many incarnations of the pub itself - from lawless Southwark tavern to coaching inn, theatre pub to Victorian drinking den, unfashionable boozer to tourist attraction.
Today: along with neighbouring Southwark Inn, the Tabard, the George enters literary history with the publication of Chaucer's 'Canterbury Tales'.
Reader: Tony Robinson is best known for his role as Baldrick in the Blackadder series. He's also presented Channel 4's 'Time Team' and written numerous books for children.
Author: Pete Brown , the 'Beer drinkers' Bill Bryson' (TLS), was named Beer Writer of the Year by the British Guild of Beer Writers, and is the author of three other books on pubs and brewing.
Producer: Justine Willett.