Main content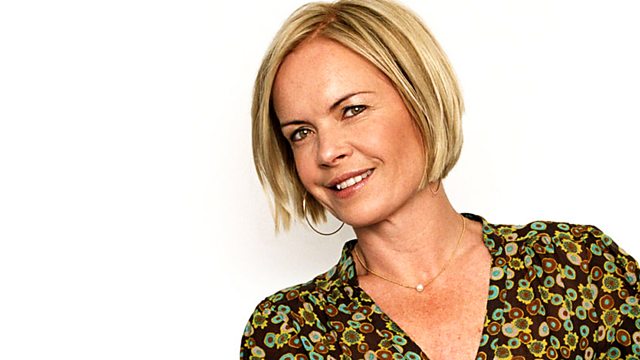 Barbara Kingsolver, Victoria Glendinning and David Baddiel
Barbara Kingsolver talks about her latest novel Flight Behaviour, David Baddiel and DT Max discuss American writer David Foster Wallace, and Victoria Glendinning on Raffles.
Mariella Frostrup talks to Orange Prize winner Barbara Kingsolver about her latest novel Flight Behaviour, set in a poor district of the Appalachian Mountains in Tennessee. The book explores the impact of climate change, an issue which Kingsolver, with a background as a scientist, feels is important to highlight.
Despite only completing two novels in his lifetime, The Broom of the System and his blockbuster Infinite Jest, and leaving one unfinished manuscript, The Pale King, the American author David Foster Wallace has been described as one of the most gifted and innovative writers of his generation. Fan David Baddiel and biographer DT Max explain why he deserves that praise.
Sir Stamford Thomas Raffles has become an integral part of the mythology of the British Empire and he remains omnipresent in the Singapore he is credited with founding. The twice Whitbread Winning biographer Victoria Glendinning explains why she has called her latest biography, Raffles and The Golden Opportunity, the book of her life.
Producer: Andrea Kidd.
Read the Opening Chapter of Flight Behaviour by Barbara Kingsolver
BOOKLIST
Flight Behaviour – Barbara Kingsolver
Publisher: Faber and Faber
Raffles: And the Golden Opportunity – Victoria Glendinning
Publisher: Profile Books
David Foster Wallace books:
Every Love Story is a Ghost Story: A Life of David Foster Wallace – D.T.Max
Publisher: Granta Publications Ltd
Both Flesh And Not – David Foster Wallace
Publisher: Hamish Hamilton
The Pale King – David Foster Wallace
Publisher: Penguin
Infinite Jest – David Foster Wallace
Publisher: Abacus
The Broom Of The System – David Foster Wallace
Publisher: Abacus