Main content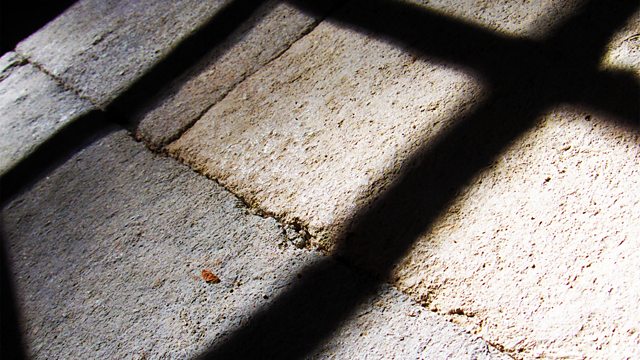 The full consequences of the Count's revenge shake Paris. Will anyone be saved? Stars Iain Glen, Toby Jones and Paul Rhys.
Caderousse is dead, and the Count's ward Andrea is poised to marry Eugenie Danglars.
While Heloise de Villefort pursues her own murderous plans to secure General Noirtier's inheritance for her son. The Count's revenge, so long in the planning, is devastating in its conclusion.
Adventure novel by Alexandre Dumas dramatised by Sebastian Baczkiewicz.
The Count/Edmond Dantes ...... Iain Glen
Haydee ...... Jane Lapotaire
Younger Haydee ...... Amber Rose Revah
Mercedes de Morcerf ...... Josette Simon
Fernand, Count de Morcerf ...... Zubin Varla
Gerard de Villefort ...... Paul Rhys
Heloise de Villefort ...... Kate Fleetwood
Abbe Faria ...... Richard Johnson
Baron Danglars ...... Toby Jones
Hermine Danglars ...... Stephanie Racine
Eugenie Danglars ...... Eleanor Crooks
Valentine de Villefort ...... Lizzy Watts
Edouard de Villefort ...... Finn Monteath
Max Morrell ...... Adam Nagaitis
Andrea Cavalcanti ...... Will Howard
Bertuccio ...... Paul Stonehouse
Jacopo ...... Joe Sims
Milly ...... Sarah Thom
Music by David Tobin and Jeff Meegan.
Directors: Jeremy Mortimer / Sasha Yevtushenko
First broadcast on BBC Radio 4 in December 2012.
Credits
| Role | Contributor |
| --- | --- |
| The Count/Edmond Dantes | Iain Glen |
| Haydee | Jane Lapotaire |
| Younger Haydee | Amber Rose Revah |
| Mercedes de Morcerf | Josette Simon |
| Fernand, Count de Morcerf | Zubin Varla |
| Gerard de Villefort | Paul Rhys |
| Heloise de Villefort | Kate Fleetwood |
| Abbe Faria | Richard Johnson |
| Baron Danglars | Toby Jones |
| Hermine Danglars | Stephanie Racine |
| Eugenie Danglars | Eleanor Crooks |
| Valentine de Villefort | Lizzy Watts |
| Edouard de Villefort | Finn Monteath |
| Max Morrell | Adam Nagaitis |
| Andrea Cavalcanti | Will Howard |
| Bertuccio | Paul Stonehouse |
| Jacopo | Joe Sims |
| Actor | Sarah Thom |
| Writer | Sebastian Baczkiewicz |
| Director | Jeremy Mortimer |
| Director | Sasha Yevtushenko |