Main content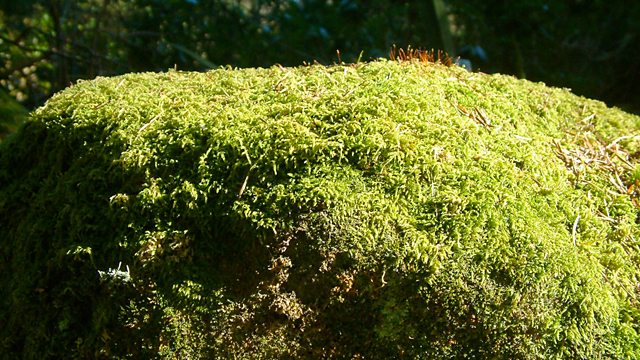 Cranleigh, Surrey
Eric Robson chairs the horticultural panel programme from Cranleigh in Surrey, where he is joined by gardening experts Chris Beardshaw, Pippa Greenwood and Bob Flowerdew.
Peter Gibbs and the team are in Cranleigh in Surrey for this week's GQT. On the panel taking questions are gardening experts Chris Beardshaw, Pippa Greenwood and Bob Flowerdew.
Produced by Howard Shannon
A Somethin' Else production for BBC Radio 4
Questions answered in the programme:
Q. We are about to move from the Surrey/Sussex border to a loch-side croft in the highlands of Scotland, taking our garden with us. Could the panel advise what will be the survivors of this move?
A. If you do want to take plants with you, take small ones or even cuttings. Spring plants will not do as well, but late-summer and autumn plants such as Asters or Crocosmias will. Avoid plants with hairy foliage and go for bold, glossy foliage or plants that are woody.
Q. My garden floods occasionally. Which evergreen shrubs might withstand these conditions?
A. Evergreens suffer more from drowning, due to the climates they originate from. Most plants that will withstand water logging tend to be deciduous. Taxodium Distichum, the Swamp Cyprus, and Metasequoia, though both deciduous would give long seasonal displays. Willows and Alders should also be considered.
Q. Is it possible for an amateur gardener to mix their own compost accelerators in order to avoid paying for branded varieties?
A. Grass clippings and nettle tops have high nitrogen and moisture content, as does poultry manure, which will aid composting.
Q. Our chickens roam happily underneath our boundary of Leylandii. Will the chickens' waste have a negative effect on the trees?
A. More than one chicken per tree might! Watch for the chickens dust bathing under the trees, which can cause them to destabilise.
Q. My previously successful Ceanothus was killed of by frost in early 2012. Could the panel suggest a replacement climber for the now vacant spot on my north-facing wall which backs on to a patio?
A. Hydrangea Petiolaris will thrive in a north-facing aspect, as will Schizophragma. You could also replace the Ceanothus, insulating the insides of a large container to prevent losing it to frost again!
Q. Is there a potential problem with liver fluke worms in watercress grown in a water butt?
A. Liver fluke worms are really more of a risk when harvesting watercress from ponds or rivers, especially where there are sheep in the area.
Q. Is it OK to collect the leaves from a seemingly healthy mature ash tree and include them in the compost heap?
A. If in doubt about the risks of infection from Ash Dieback Disease, the leaves can be collected and burnt.
Q. How can I protect my Phormiums over the coming winter?
A. Cold winds and wet conditions can cause foliage scorch and root rot respectively. As such, try to grow your Phormiums in ground that's unlikely to get too wet. Shelter the plant from the wind with other, hardier plants nearby, or wrap the sides of the plant in loose fleece.
Q. Could the panel recommend some colourful, low-growing plants for the north-facing flowerbed at the front of my house?
A. Pulmonarias (Lungworts), Lamiums such as 'Silver Beacon' or 'White Nancy', and Heucheras should meet the criteria and do well.
Q. Many local residents where I live enjoy watching the local rabbit population. Is there a secret deterrent I could use to protect my gardening plot?
A. There are electronic, ultrasonic devices on the market, which might be worth trying. Other than fencing or high raised beds, there are few 'non-violent' methods of discouraging a rabbit population.
Munstead Wood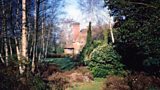 Gertrude Jekyll's house at Mustead Wood was designed for her by great British architect Edwin Lutyens and was completed in 1886.
Jekyll's experimental garden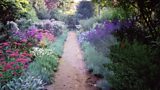 The garden at Munstead was Jekyll's 'experimental' garden, which she planted with an artist's eye. The gardens have been faithfully restored to Jekyll's original plans.