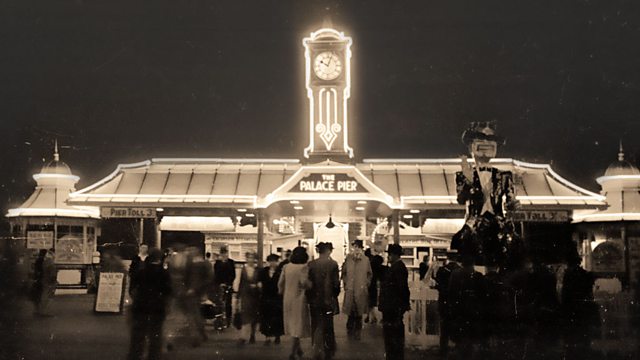 2/5 Julian Maclaren-Ross' darkly comic semi-autobiographical novel about the low life of a struggling salesman in a seaside town. With the shadow of war looming, Richard Fanshawe is eking out an existence in a boarding house. He's trying in a half-hearted way to sell vacuum cleaners door-to-door. His colleague, Derek Roper, introduces Fanshawe to his wife, Sukie, and the three of them begin to go about together. First published in 1947.
Abridged by Lauris Morgan-Griffiths
Reader: Carl Prekopp
Producer: Beth O'Dea
Music: The Touch Of Your Lips by Hildegarde.
Last on