Main content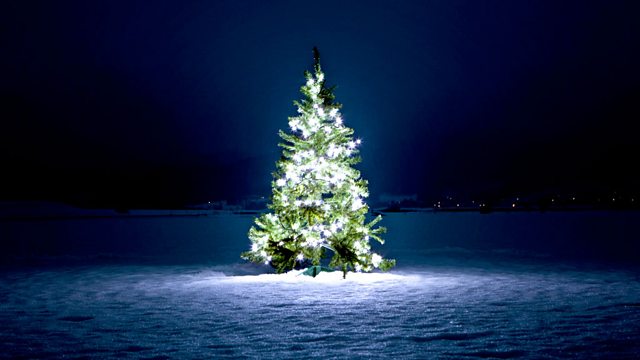 An Alternative Christmas
4 Extra Debut. Reverend Richard Coles revives a treasure trove of obscure, buried and forgotten Alternative Christmas recordings. From December 2012.
In An Alternative Christmas, Reverend Richard Coles is on a mission to compile a playlist full of songs that were recorded for Christmas but have mostly been unplayed and forgotten, until now.
The programme starts with a pair of uplifting Christmas sermons that were originally advertised in the December 17th, 1927 edition of the Chicago Defender: Rev. J.M. Gates' "Will The Coffin Be Your Santa Claus?" and "Did you spend Christmas Day in jail?". There were plenty of Christmas sermons in the 1920's and 1930's when recorded sermons, many which were sung and performed with a blues guitar, rivalled blues in popularity among black audiences.
We'll hear other songs and the stories behind them, such as Santa's Rap Party, a favourite hidden Christmas treasure of Radio 1 DJ, Huw Stephens.
Rev Coles finds someone on a similar mission to him. Andy Cirzan is the longtime vice president of concerts at Jam Productions in Chicago. He's searched high and low to add to his own collection of wildly obscure Christmas recordings for his own playlist for more than a quarter of a century. He plays Richard some of his treasured recordings from the 50's and 60's, including the cold war era's 'Santa Miss Those Missiles' and the dark Christmas track, 'There is No Sanity Claus II', with its references to guns, missiles and napalm.
Music critic and recent Christmas album curator Pete Paphides also shares his well stocked alternative Christmas record box.
Producer: Jo Meek
A Sparklab production for BBC Radio 4.
Last on

Broadcasts