Main content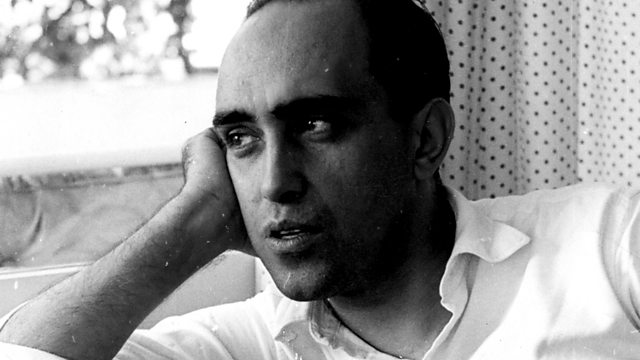 Brazil's most famous architect, an eminent jazz musician, an outrageous boxer and a radical Indian politician
Obituary series. Matthew Bannister on Brazilian architect Oscar Niemeyer, jazz composer and pianist Dave Brubeck, Indian politician Bal Thackeray and boxer Hector Camacho.
Matthew Bannister on
The Brazilian architect Oscar Niemeyer. The lover of curves designed most of the important buildings in his country's capital city. Lord Foster pays tribute.
Also: Dave Brubeck - the jazz composer and pianist, known for writing in unusual time signatures. Julian Joseph pays tribute at the piano.
The Indian politician Bal Thackeray, a former cartoonist who cited Walt Disney and Adolf Hitler as his key influences and led the extremist Hindu party which dominated Mumbai.
And the flamboyant Puerto Rican boxer Hector Camacho. Notorious for his party lifestyle, he died in a drive-by shooting.
Last on
Oscar Niemeyer
Last Word spoke to fellow architects Sir Norman Foster and Thomas Deckker and to Head of Awards at RIBA, Tony Chapman. Born 15 December 1907; died 5 December 2012 aged 104.
Dave Brubeck
Last Word spoke to Julian Joseph at the piano. Born 6 December 1920; died 5 December 2012 aged 91.
Bal Thackeray
Matthew spoke to Dr Chetan Bhatt, Professor of Sociology at The Centre for the Study of Human Rights at LSE; to Sujata Anandan who is the Political Editor of the Hindustan Times and to Mr Sushil Rapatvar, President of Maharashtra Mandal UK. Born 23 January 1926; died 17 November 2012 aged 86.
Hector Camacho
Matthew spoke to the boxing historian John McDonald. Born 24 May 1962; died 24 November 2012 aged 50.
Broadcasts