Main content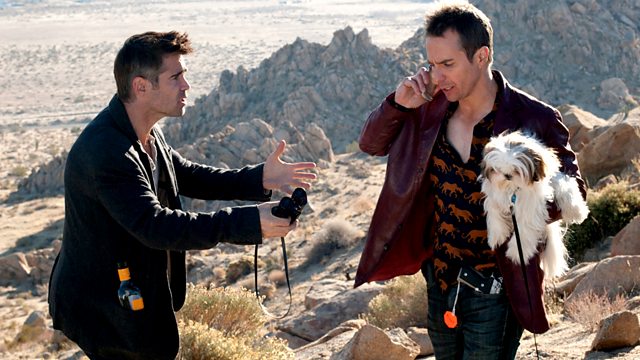 06/12/2012
The latest news from the world of film with Francine Stock, including Martin McDonagh and Sam Rockwell on Seven Psychopaths, and Charlotte Rampling on I, Anna.
Francine Stock meets with director Martin McDonagh and actor Sam Rockwell to discuss their new film, Seven Psychopaths.
Neil Brand deconstructs the distinctive score for Akira Kurosawa's 1961 samurai Western - Yojimbo.
We sample a fine Bordeaux, the French film Tu Sera Mon Fils (You Will be My Son), a dynastic drama set in a vineyard, starring Niels Arestrup.
As Britain's largest independent cinema chain, Picturehouse, joins forces with Cineworld, what does this mean for cinemagoers? Clare Binns, director of programming at Picturehouse, explains all.
Mother and son team, Charlotte Rampling and Barnaby Southcombe, discuss their London neo-noir film, I, Anna.
Producer Craig Smith.