Main content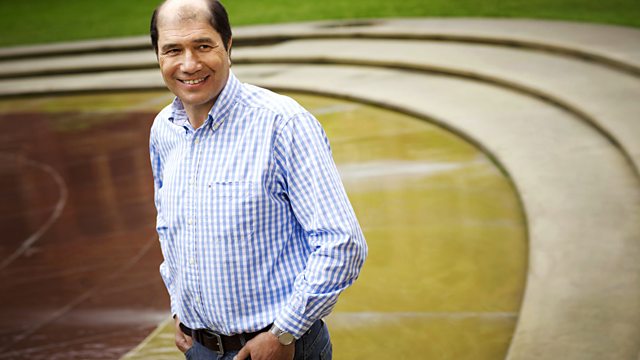 Music and Silence
Composer Michael Berkeley talks frankly about his hearing loss, in a moving account of how he comes to terms with partial deafness and begins to enjoy hearing music again.
Michael Berkeley has been composing music since he was six years old. His father was a composer and, as a child, he sang for his godfather Benjamin Britten. His whole life has revolved around music. But two years ago an ordinary cold virus triggered a catastrophic loss of hearing.
This programme is the story of the last year as he comes to terms with partial deafness and talks to other musicians who have suffered a similar disaster - opera singer Janine Roebuck and rock critic Nick Coleman. We begin in the Royal Albert Hall with rehearsals for the London premiere of Michael Berkeley's organ concerto at last year's Proms. As the composer, Michael is expected to give final notes on the music balance - but how can he do that when he can't be sure he is hearing it accurately?
At the piano, Michael shows us powerfully how sounds are distorted and what he hears inside his head. We follow him on medical appointments as he experiments with different hearing aids. Walking in the countryside in Wales, he thinks about Beethoven and the tragic letter he writes about his deafness but, as time passes, something strange happens: Michael begins to enjoy listening to music again. His brain seems to be filling in the gaps. He goes to meet an expert in the University College London Ear Institute who reveals new research about the extraordinary connection between the ears and the brain. So he ends with a surprising message of hope.
Michael is brave to speak out; some of his colleagues did not want him to make this programme. Deafness is still a taboo, the invisible disability, and yet ten million people in Britain (1 in 6) struggle to hear.
Producer: Elizabeth Burke
A Loftus production for BBC Radio 4.
Last on
Further Support:
Action on Hearing Loss is the new name for RNID. They're working for a world where hearing loss doesn't limit or label people, where tinnitus is silenced and where people value and look after their hearing. They are experts in providing support for people with hearing loss and tinnitus, they provide day-to-day care for people who are deaf and have additional needs, and they supply communication services and training, as well as offering practical advice to help people protect their hearing. Their helpline offers free confidential and impartial information on a whole range of subjects relating to deafness, hearing loss and tinnitus.

If you're worried about your hearing you can also take their free online and telephone hearing check.
Helpline: 0808 808 0123 (freephone)
Textphone: 0808 808 9000 (freephone)

Deafness Research UK is a national research charity dedicated to finding new cures, treatments and technologies for deaf, hard of hearing and other hearing impaired people.
Through their free Advisory Service, they also provide information and  advice about the medical aspects of deafness and hearing loss.
Freephone: 0808 808 2222 (Monday-Friday 9.30am-5.30pm)
Email: info@deafnessresearch.org.uk

The British Tinnitus Association has a trained team of friendly and experienced advisers for anyone who experiences tinnitus or those simply seeking guidance or information about the condition.
Confidential helpline: 0800 018 0527
Broadcast