Main content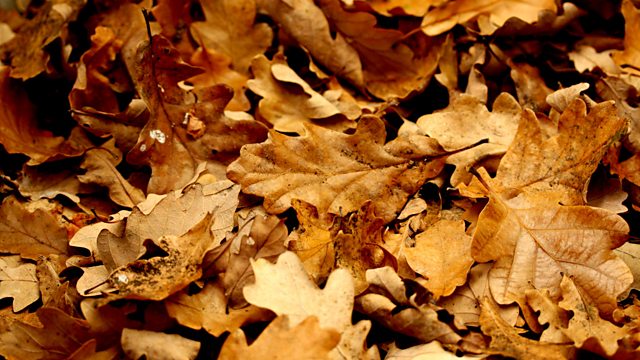 4 Extra Debut. Quintessentially British, symbolising strength? Yet its existence is threatened. With Fiona Stafford. From December 2012.
Fiona Stafford, Professor of Literature at Somerville College Oxford, explores the symbolism, importance, topicality and surprises about five different trees and, across a series of essays, our ambiguous relationship with trees.
In this edition, the Oak. Sturdy, stalwart, stubborn, the oak is a symbol of enduring strength, inspiring poets, composers and writers for millennia. Civilisations have been built from oak, as its hard wood has been felled for houses, halls and cities, its timber turned into trading ships and navies. Other woods are as strong, but few are as long-lasting as oak.
Sacred to the Celts and the Ancient Greeks, the Oak tree is a mainstay of British culture, present in place-names and national songs - Heart of Oak, Rule Britannia; yet it is in fact the national tree of dozens of countries. The resistant, native oak also figures largely in the distinctive cultures of Ireland, Scotland and Wales, embodying ideas of natural connection and growth. Ancient oaks, vast enough to hide a secret room within, have been religious meeting places, rallying points, refuges for kings and outlaws, party venues for friends and families. Although by no means the longest lived of ours trees, its slow growth is the ever-present home to ecosystems of insects, fungi, birds and animals and was once the most common European tree.
The huge demand for oak wood in the furniture and food industries threatens oak trees worldwide through poaching, according to some. However, quicker growing oak plantations are now being developed with claims that there is no loss in strength or quality of the wood.