Main content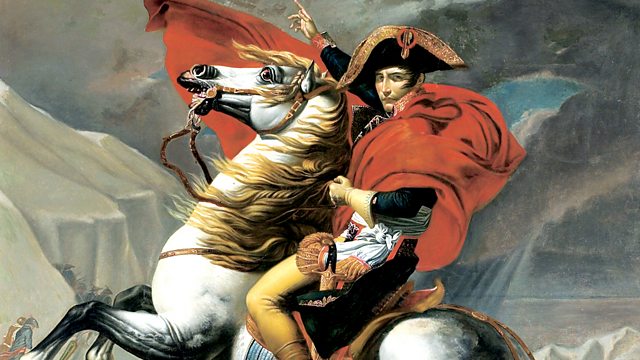 French scholar Andy Martin tells how Stendahl followed Napoleon across Europe to Moscow in 1812 and changed fiction in the process.
Stendhal and Napoleon:the story of a novelist cooking for the emperor. Andy Martin tells how writer Stendahl, later to be the renowned author of the French classic The Red and the Black, followed Napoleon across Europe to Moscow in 1812 and changed fiction in the process. Part of Radio 3's series of programmes on Napoleon, marking his huge influence on nineteenth century European culture.
Two hundred years ago the French novelist, at that time a big fan of Napoleon, became a kind of catering manager to the emperor and journeyed from France to Russia attempting to feed some of the thousands of troops who marched on Moscow. On the way he got into all sorts of scrapes, glimpsed his hero, narrowly avoided being burned as cities and towns were scorched around about, and saw very little fighting. He got to Moscow and pretty much turned around and headed home. But getting out was harder still than getting in. Death and hunger was everywhere, even cannibalism, the two combined. At one point he wrote about how he had gone down on his knees at the sight of a potato. Later when he came to write one of his masterpiece novels, The Charterhouse of Parma, the tragi-comic experiences of the campaign and the arbitrariness of battle (how do you know if you are in a battle, what would a realistic description of being under fire actually be?) transformed his writing about Waterloo and ushered in a new realism into the nineteenth century novel.
Andy Martin, French scholar and author of Napoleon the Novelist travels part way with Stendhal from Paris to Vilnius and back again exploring how a romantic young man was transformed into a genius clear-eyed novelist thanks to some potatoes.
Last on

Broadcast

Featured in...
A short, uncouth villain or gifted military tactician? Listen and make up your own mind.

The Radio 3 Napoleon Season marks two hundred years since his retreat from Moscow.