Main content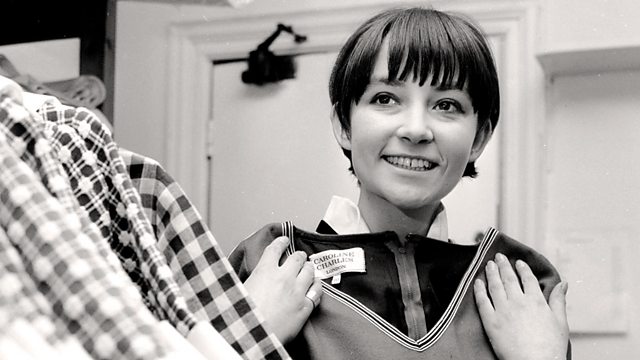 Caroline Charles
Michael Berkeley's guest is fashion designer Caroline Charles. Her choices include Ali Farka Toure, Cesaria Evora, Gottschalk, Shostakovich, Gershwin, Satie, Mozart and Strauss.
Michael Berkeley's guest is the fashion designer Caroline Charles, who is celebrating 50 years of dressing celebrities of both sexes ranging from Mick Jagger, Lulu, Cilla Black, Barbra Streisand, Marianne Faithfull and Rudolf Nureyev to Diana, Princess of Wales. Her sexy, stylish clothes were worn by many famous actors and pop stars of the Swinging Sixties, and she has enjoyed consistent success ever since.
Music plays an important part in Caroline's fashion shows, showcasing a range of styles and genres. Her tastes range from the colourful songs of Ali Farka Toure and Cesaria Evora to a Cuban Dance by Gottschalk, part of Shostakovich's First Jazz Suite, and Gershwin's lively 'Strike Up the Band' in an arrangement by Oscar Peterson and his trio. The more reflective side of Caroline's character is epitomized by a Satie Gymnopedie, Mozart's Andante in C for flute and orchestra, 'September' from Strauss's Four Last Songs, which Caroline has used in her shows to accompany the bridal display, and the second movement of Beethoven's Violin Concerto, played by Itzhak Perlman.